3. Dresses
Dresses are a wardrobe must-have for us chic girls. You know those nights when you want to try to channel your inner Hepburn with a classic dress and bright neon lip? That's what ModCloth is about, a classic with a twist. If you're looking for a dress to put you into that old-Hollywood-glamour mindset–in 2012–ModCloth will help you stay in character.
[imagebrowser id=551]
4. Vintage-Inspired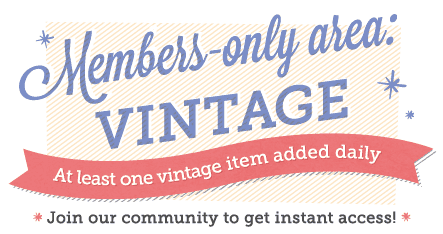 The icing on top of the pink-frosted cake is that ModCloth has a vintage section on the Web site, where you can buy authentic vintage by signing up and becoming a member. Click on the link to sign up!
5. The Cutest Flats Ever
I am a flats-wearing kinda girl, and contrary to popular belief, the right pair can go from day to night. You just need to jazz it up! ModCloth has flats for all of your style dreams. They go from cute to darn right…Let's just let the pictures speak for themselves!
[imagebrowser id=552]