This content may contain affiliate links. Please see our disclosures for more information.
Would I pay $225 for this Rachel Zoe sequin hat?

Hellz nah…unless the hat was woven with threads made from the tears of fallen angels. There is no way this hat, sold at Neiman Marcus, is worth that much (really, is anything from Rachel Zoe worth that much? I mean, since when do we consider Rachel Zoe luxury? Did I miss something here? I digress). I love how the model has a look on her face that says, "I can't believe I'm modeling a $225 sequin beret that I could find at the black lady hair product store for like $2."
It's especially not worth $225 or $100 or even $25, when you can get a very similar hat from…wait for it…the Rachel Zoe Collection at QVC (see below).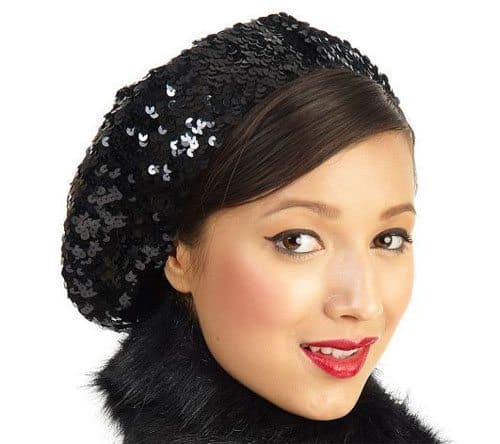 Which, if we're keeping it 100 percent, QVC is where you should buy all things from Rachel Zoe.