Out of curiosity, I took a peek at the Pizza Hut Canada Facebook page and even though the 100 limited edition scents have been sent, the requests from fans who want to smell like mushrooms and extra cheese are STILL pouring in.  Two hours ago, 58 minutes ago . . . folks are practically begging for extra bottles.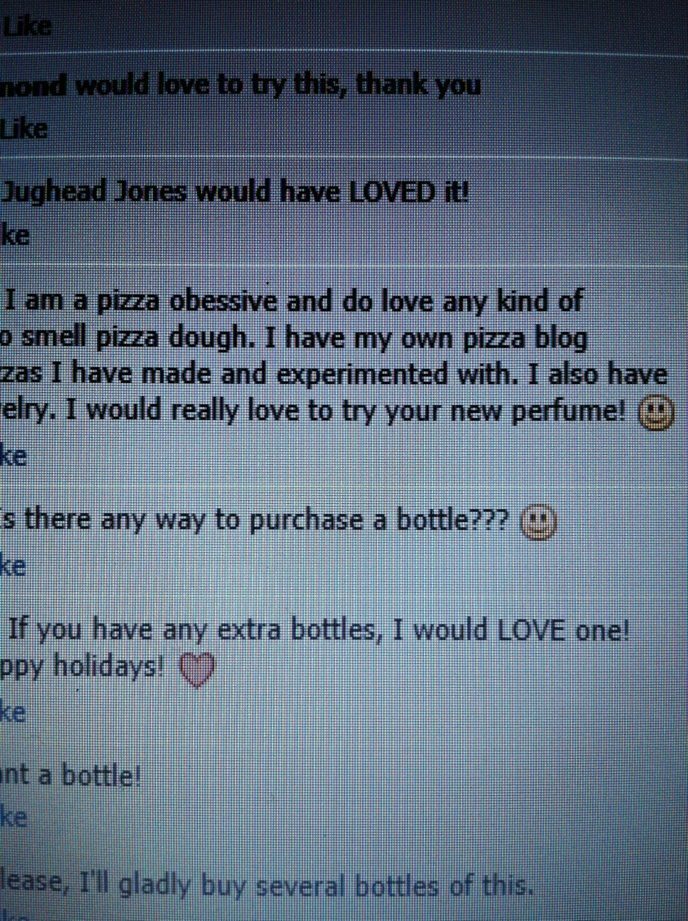 Hmm.  I think I'll stick to the real thing, thank you very much.
So, would you wear pizza-scented perfume?