This content may contain affiliate links. Please see our disclosures for more information.
Last week, I had the pleasure of witnessing a fashion shoot in Paris for the magazine MKR styled by a friend of mine, Natalie Brodel. Being behind the scenes was such an incredible experience and gave me an inside look into some of what's to come for the online magazine's next issue. It has yet to be released, so consider this your exclusive first look!

The theme for this issue is "Humanity" and for this shoot the concept was a loosely based idea of conflict: war, apocalypse, light and dark with an angelic force in between the two.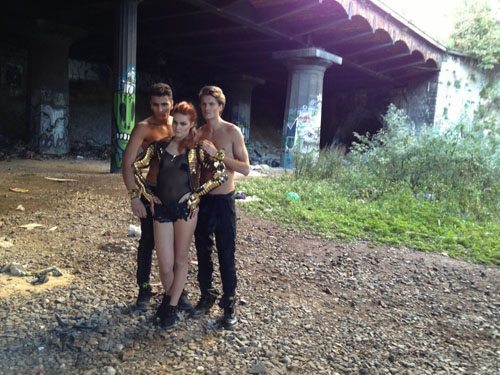 The models were scantily clad, it's true. But everything they're wearing is right on trend with the dark utilitarian style that was shown all over the place for fall. This look is easy to duplicate and transform into more functional (and warmer!) every day wear.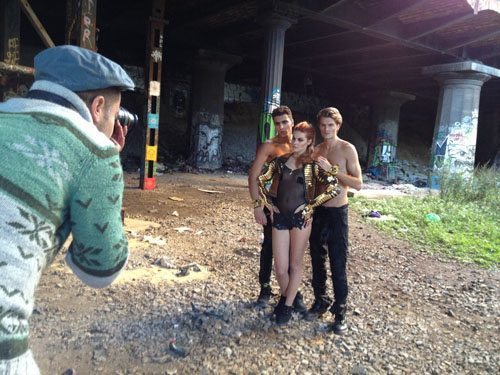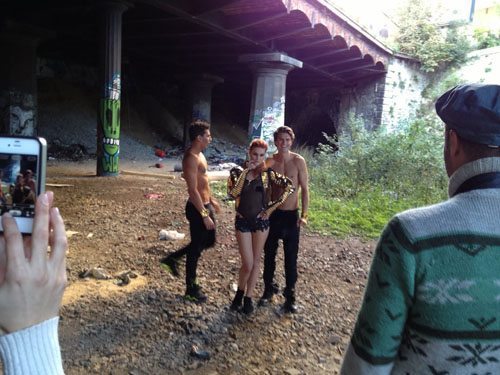 Get the Look
The gold jacket Natalie used was one-of-kind, but below you'll find some pretty great facsimiles! Throw on some black ripped or embellished skinny jeans, a black bodysuit and some substantial gold jewelry and you're good to go!
[imagebrowser id=644]
The issue should be out in the next few weeks and we can't wait to see it! How about you?
Behind the scenes photos courtesy of Natalie Brodel.