This content may contain affiliate links. Please see our disclosures for more information.
So you wanna paint some adorable panda bears on your fingers, eh? Thank goodness you ran into me, because I'm practically an expert on creating sweet, miniature-sized animals on fingernail canvases. As the title of this article denotes, I'm going to teach you how to create a panda bear manicure in four easy peasy steps.

All you need is a base coat, some black and white nail polish and a few dotting tools. I used official nail dotting tools, but you can use anything — the end of a pencil, back of a paintbrush, bobby pin, straight pin, etc. By the way, it also helps if you have some really good jams playing in the background. Just be careful not to dance or groove too hard, lest you smear your manicure.
Panda Manicure Tutorial
Step One: Prep, Paint White Half Circle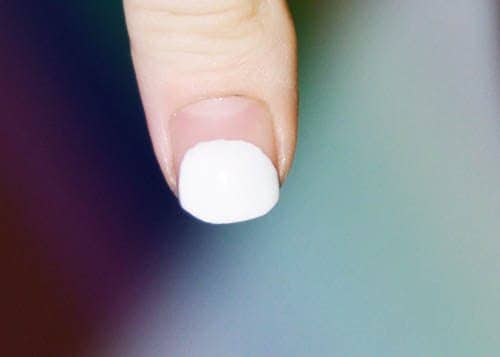 Prepare those nails, baby. That means buff 'em, file 'em and paint a base coat. The base coat preserves your manicure and also prevents staining. After the base coat dries, paint a white half circle onto your nails. It doesn't have to be perfect, but try to make it even.
Step Two: Paint the Ears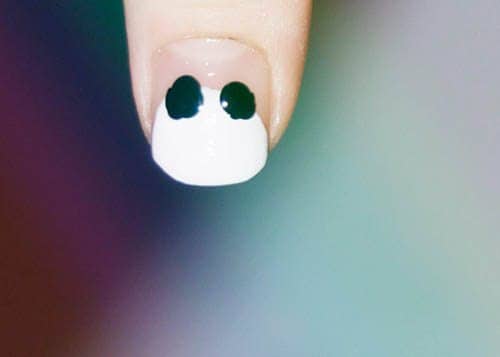 Using a larger dotting tool, create two dots on the upper center of your white half circle. These are the panda's ears. If you don't have dotting tools, I suggest a bobby pin or straight pin for this size.