Another Academy Awards has gone down in history filled with moments of amaze (FLOTUS!) and moments we kind of expected (Anne Hathaway, again).  There was an offensive host, (we've seen your boobs, seriously?)  a stream of spectacular performances, and let's never forget  — a tie!   But our favorite part was the parade of perfection that pranced down the red carpet.
Academy Awards 2013 Fashion
Here's our recap of this years Oscars fashion.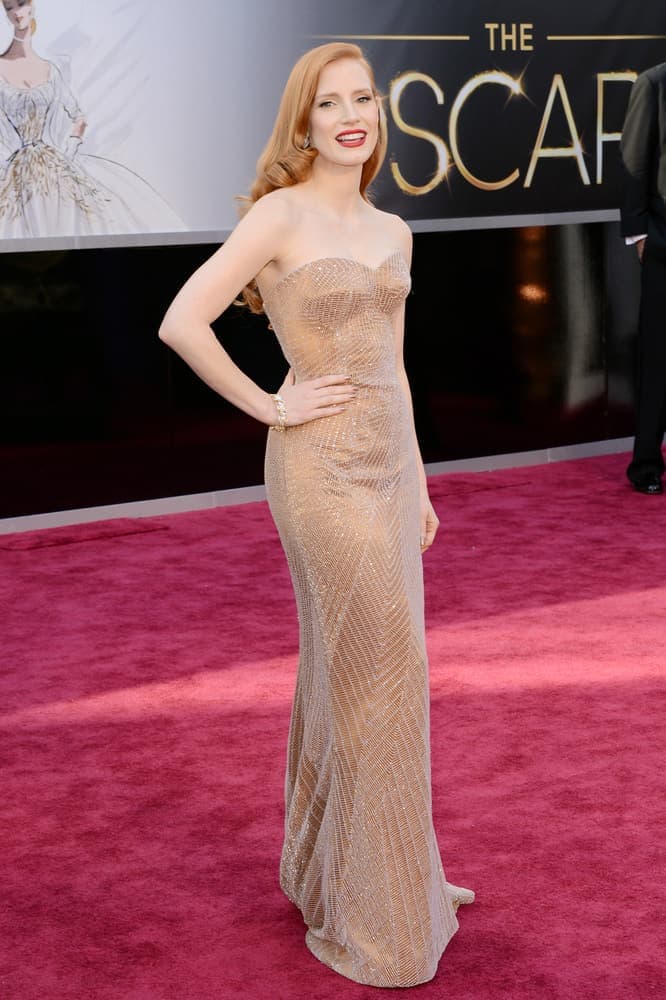 It's always a little surprising when one of Hollywood's majors make an early entrance on the red carpet, but Jessica Chastain wasn't holding back.  And with good reason!  She set the bar super-high in her glimmering-nude Armani number with a red lip that popped just the right punch. Wow!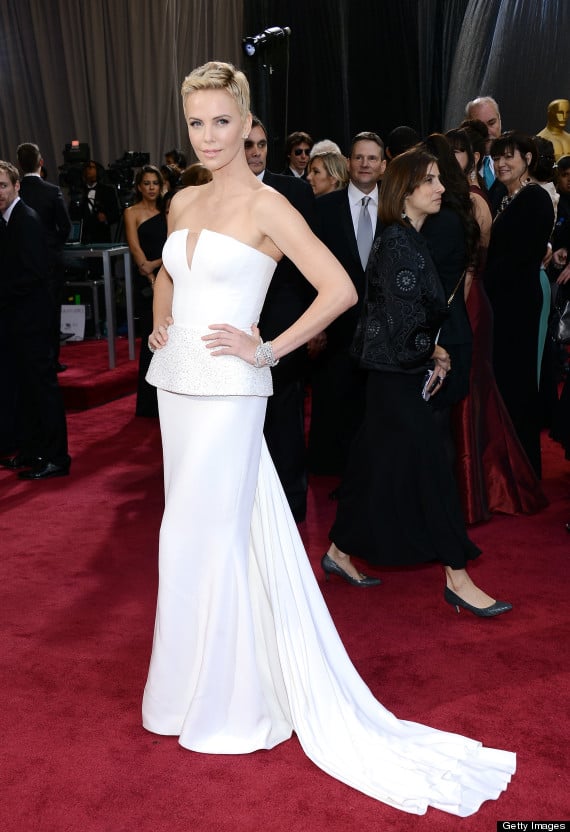 This, ladies is exactly how a red carpet should be handled!  Charlize Theron goes gorgeous in Christian Dior couture.  With her cropped hair (grown out from a level 2 buzz cut!) and deep V plunge, she takes glamour to the high end of fashion.  And the woman can dance!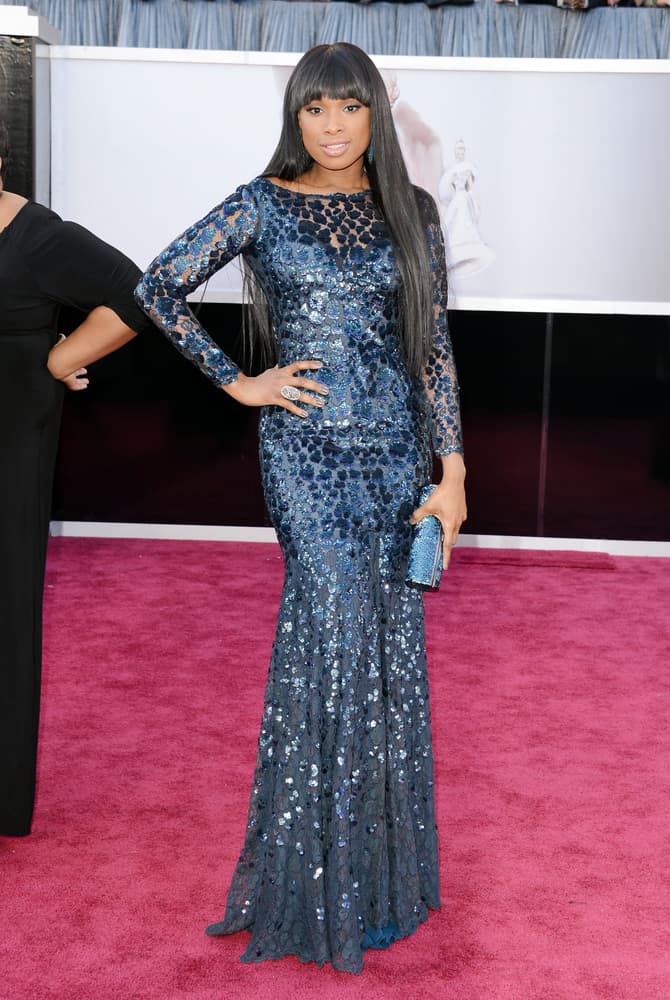 Jennifer Hudson has come a long, long way from her American Idol days.  In the dress (both of them!) and her performance — there's no mistaking who's a star now.  Watch out Beyoncé!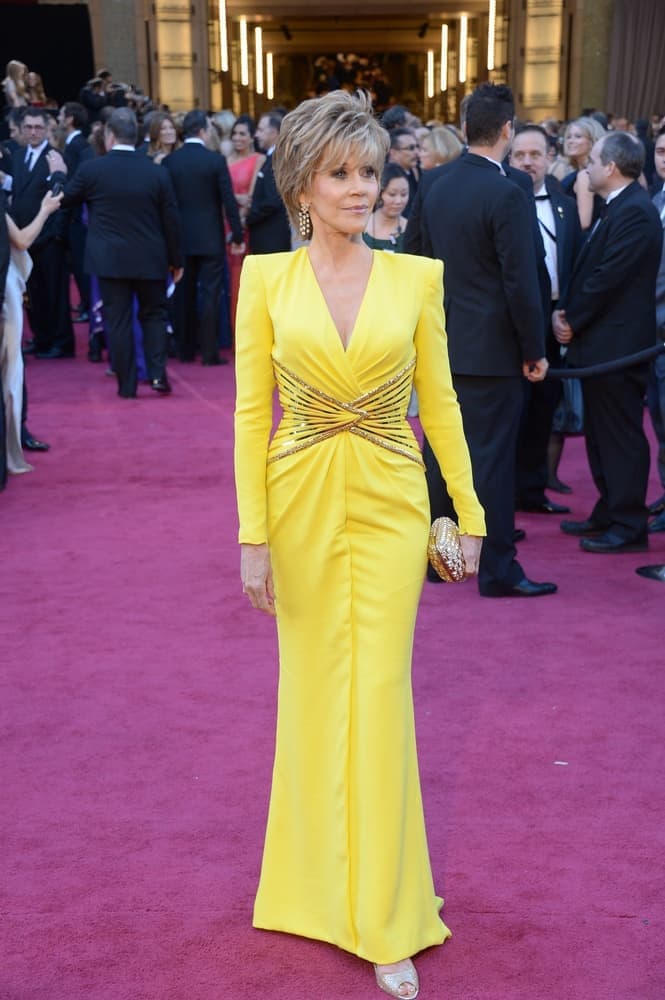 Yellow is not always an easy answer on the red carpet.  But Jane Fonda owned it like a queen!  We're so signing up for her workout, like tomorrow!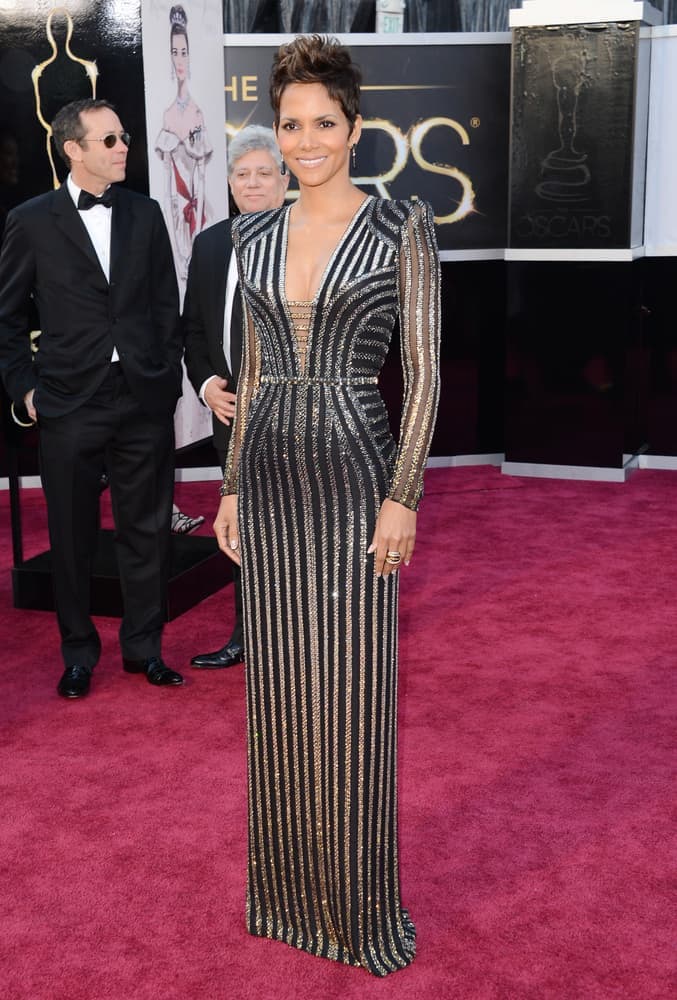 Halle Berry looked every bit Bond babe in her Versace gown.  It was the perfect mix of 80's power styling with high tech sheen.  Definitely a force on the red carpet!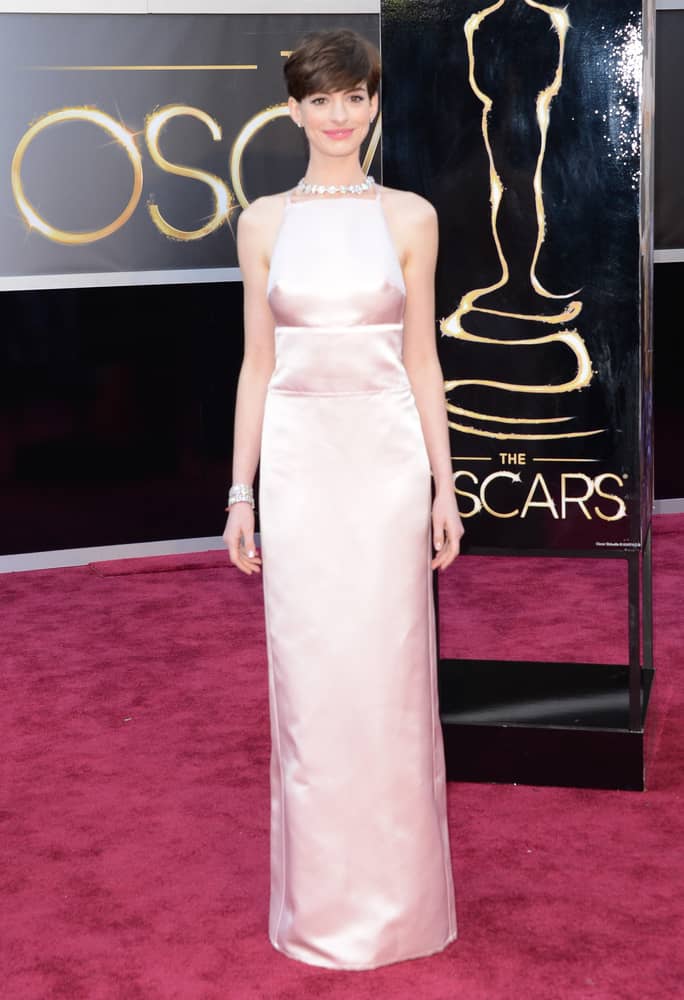 Okay, we'll just say it — this was not the best red carpet moment for Anne Hathaway.  Apparently there was a last minute dress swap for the best supporting actress.  We're not sure if the Prada dress was ill fit?  Or was she just too cold?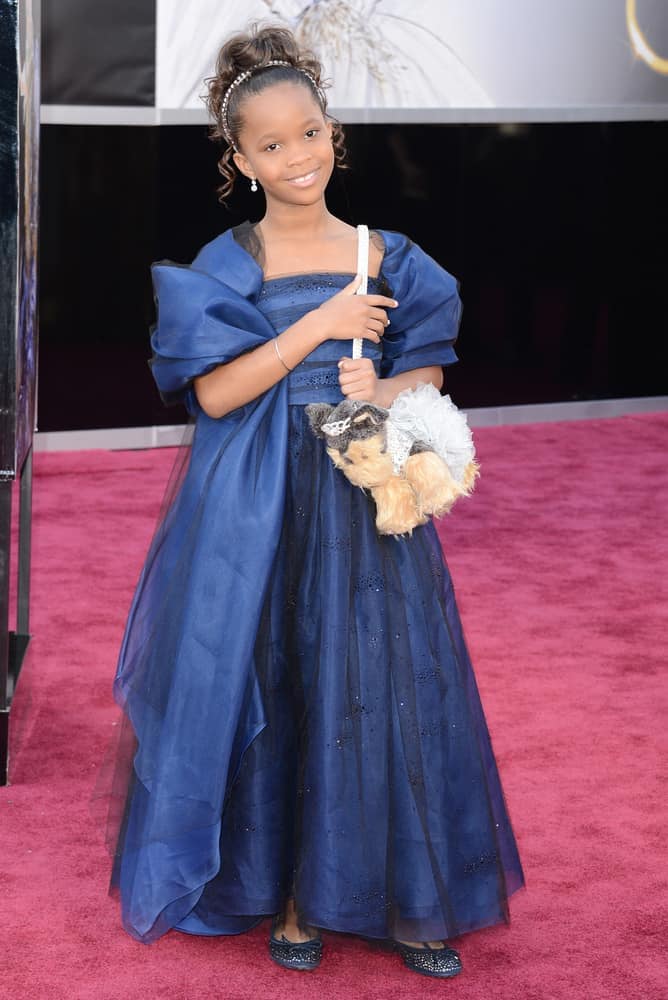 Fluffly.  Sparkly.  And a puppy purse to boot!  We see bright things for the 9 year old best actress nominee.  Quvenzhané Wallis, you're the man!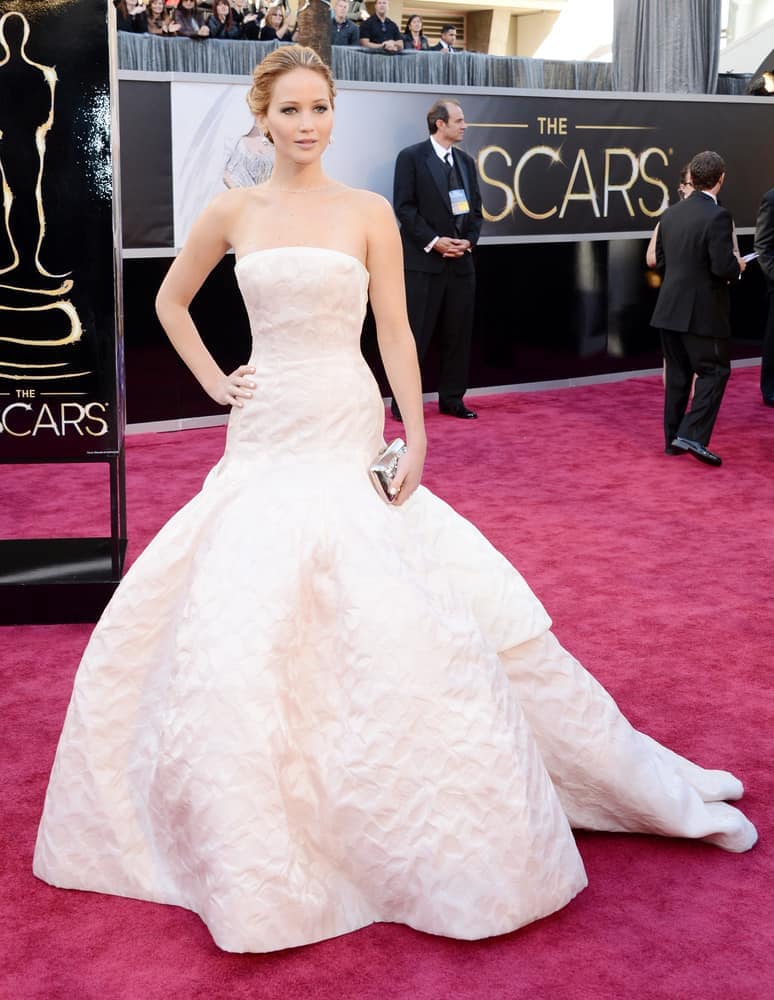 Jennifer Lawrence came out in pure elegance (and a little less grace) dressed in Dior. Thankfully, she's perfected her pronunciation of haute couture.  She is their new face,  after all.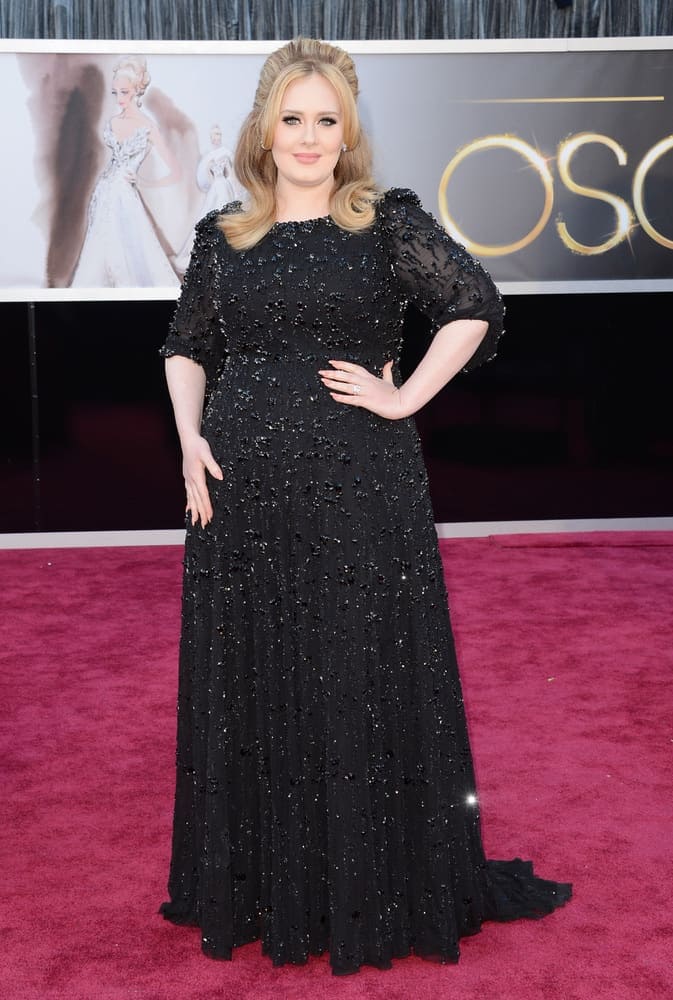 Adele brought IT to the Oscars.  Her performance captivated with a dress to match! And now she has an Oscar to sit next to all those Grammys.  She truly is unstoppable.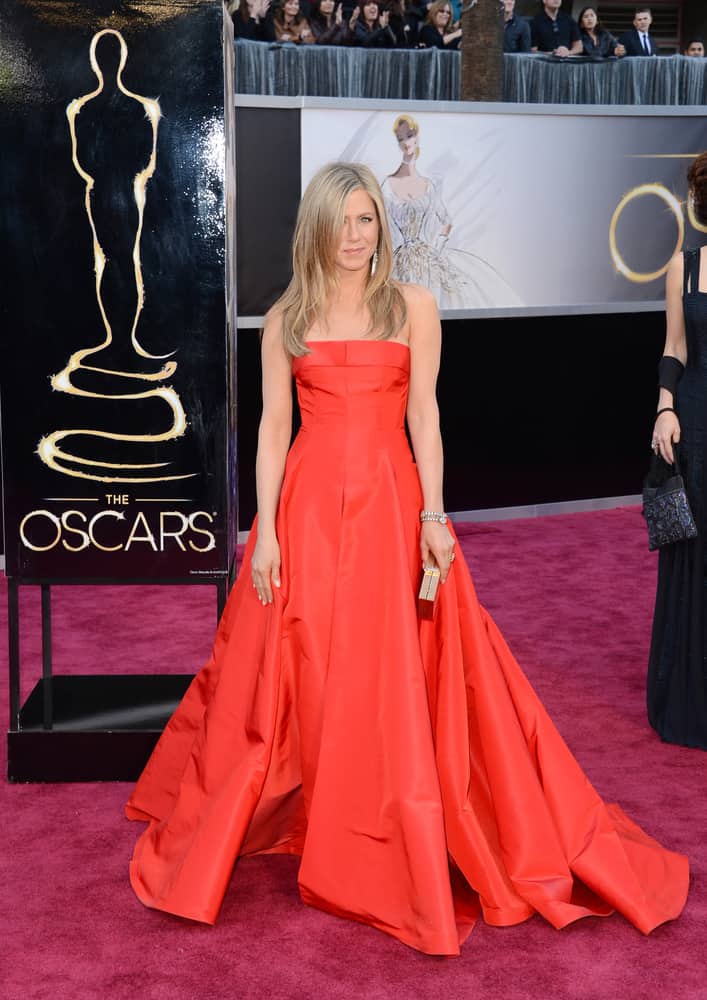 It's been a while since we've been wowed by Jennifer Aniston at an awards show.  (Has she even been walking red carpets lately?)  This red Valentino was definitely a step in the right direction, but we're thinking it was her accessory of Justin Theroux that really added to her outfits appeal.