It's nice to know that fashion designers don't always take themselves too seriously. And this Spring we got the perfect reminder in the form of the novelty tops that hit the runways for the 2012 collections.
Novelty Tops for Spring 2012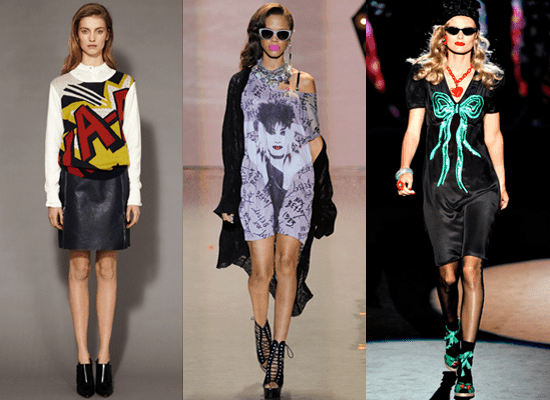 Credit: 3.1 Phillip Lim/Style.com, Betsey Johnson/Yannis Vlamos , Ana Sui/Alessandro Viero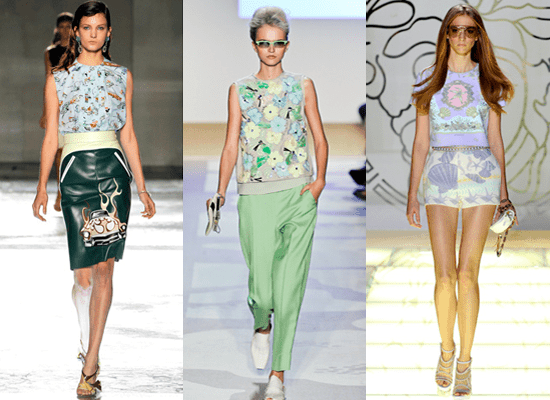 Credit: Prada/Monica Feudi, Diane von Furstenberg/Alessandro Garofalo, Versace/Yannis Vlamos
Some designers choose to emblazon their tops with words and sayings, while others did so with brightly colored images or prints. The effect is a well-balanced mix of fashion and fun. So, with the help of our picks below, throw on one of these cheeky tops when you've got something to say. Whether or not you choose to speak with your voice or simply make a statement of the sartorial variety is entirely up to you.