The Deal:25% off and free shipping
The Lowdown: The holiday parties are just about history, so you think your done with your holiday shopping? Well, almost. Before you put your standard Little Black Dress (LBD) back into the closet, take a close look — is it a little worse for the wear? Or are you tired of just wearing it? We'd suggest that after Christmas just might be smartest time to start looking ahead to next year — because there are TONS of fabulous dresses — of the Little Black variety and otherwise — on big discounts right now.
We're big fans of the LBD, but we don't subscribe to the idea that your dress should ONLY be little and black — special details express your personality AND make you feel just a little more special too (and save you money on accessories). However, our that LBD will run the risk of becoming dated quicker than the super-simple variety — so don't spend more than $150. How is that possible, you ask? If you've been to TBF before, you know Modcloth is our default dress destination — and right now you'll find a surprisingly wide selection of Little Black Dresses for much, much — did we say much? — less.
Shop: Modcloth.com
Our Picks: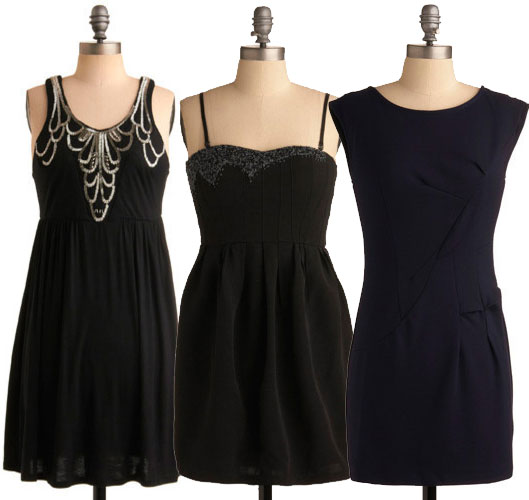 Beneath the Chandelier Dress, $36.99
Ice Escapades Dress, $95.99
Pave Your Own Path Dress, $31.99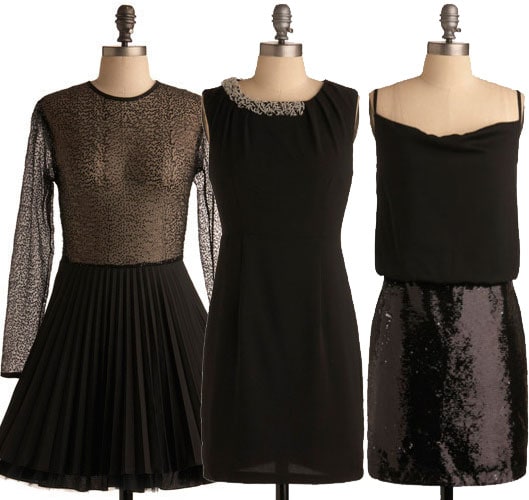 Moonlit Dusting Dress, $81.99
Icicle Dance Dress, $42.99
Sprinkled With Stardust Dress, $89.99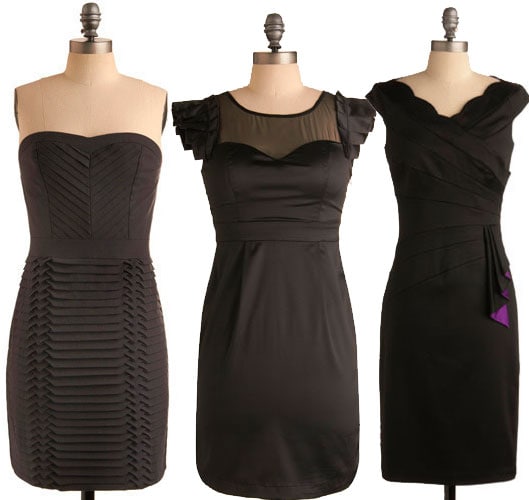 New Directions Dress, $66.99
Grand Finale Dress, $49.99
Mystery Loves Company Dress, $141.99