Ah, the New Year.  Parties, memories and if you're like me, playing around with those virtual makeover apps.  This time of year, thinking about a new look gets me more excited than my mom's famous rum ball cookies (that's saying a lot because those things are dee-licious, but I digress).  Before we get all Zooey Deschanel dark on our blonde locks, let's ease into it.  Here are some suggestions on how to do a New Year makeover with simple, stress-free style changes so we'll  1) still recognize ourselves in the mirror 2) keep our bank account intact.
How to Do a New Year Makeover for Yourself
Head & Shoulders Above the Rest:  Hair Accessories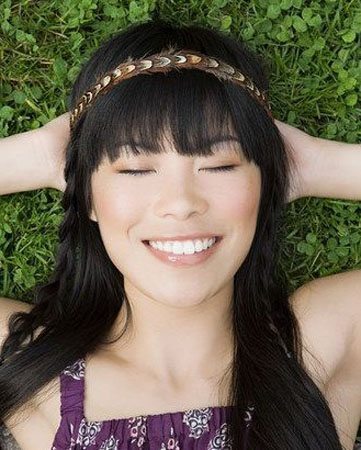 Sure, playing around with color is fun.  Trust me, I know.  I've been a blonde (so wrong for me), Lucille Ball red (ditto), super dark and have sported what I call "The Calico" (multi cat-like colors during the frustrating growing-it-out stage).  These days, I'm happy with my natural dark mane and even more thrilled to save time, money and potential disastrous color results by sticking to clips and bows.  I love how hair accessories can make me look rocker chic one day and Gone with the Wind the next.  Move over colorist, hello headbands.
[imagebrowser id=742]