Neon colors seemed to sweep the fashion industry off its beige-sandaled feet earlier this spring. With that, the Cyndi Lauper memories resurfaced and the return of all things blindingly bright was pretty much everywhere we turned.
(FYI, ladies–by neon, we mean NEON. Not the bold oranges or Kermit greens out there, but the "help, my retina may be damaged" neons.)
But, what of these neon colors? Are they still showing up in aisles and on runways? We wanted to delve deeper: are neon colors coming or going?
Here's what we're observing:

Neon Colors
In the Mags: The June 2012 cover of Elle magazine caught our eye big-time. With "300+ of Summer's Best Dresses, Bags, Sandals, Sexy Heels & More" splashed on the cover, how could it not? From the articles to the ads, we were treated to tons of exciting trends: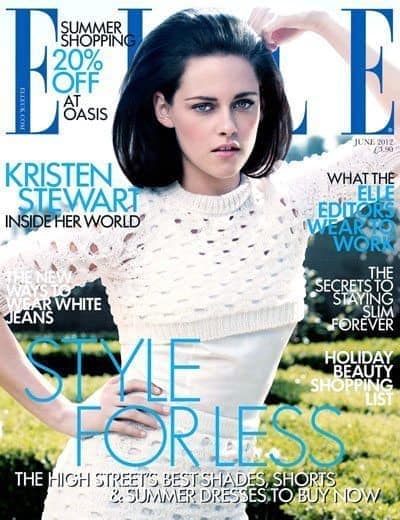 An ad for Revlon's summer 2012 Escapism Collection seemed very "coastal getaway." We got more of a lowdown about the collection from their Web site, which featured nail colors like "surf," "sea foam" and "smoky canvas" along with "crystal water" and "pink ice" lip gloss. Very sea-chic. Very . . . non-neon.
Now, Essie's turn. In a small style insert that fell smack-dab between an Essie ad, the magazine's creative director described his penchant for pastels, talking up mint-green and sherbet nail shades. The ad itself? Nail polish colors with names like "Bikini so Teeny" (soft baby-blue) and "Cascade Cool" (medium-pink).
Only towards Elle's last 20 pages or so did we see body-hugging workout gear in (drumroll, please) neons! But the thought of Day-Glo spandex clinging to our hips frightened us somewhat, although not nearly as much as the mega-watt price tag. Pass.
We even went back a bit to the May issue of Marie Claire and scoured the recent trends seen in Paris, London and Milan. Yup, just as we thought: images were void of neons. Instead, floral skinny jeans and gingham pumps (no, not paired together), eyelet tops and denim jackets graced the pages. We got a little excited in that root-for-the-underdog kind of way when a flash of orange caught our eye, but it turned out to be a cropped tangerine blazer. Close, but no (neon) cigar.
Who knows where neon went?
Anyone?
Anyone?