This content may contain affiliate links. Please see our disclosures for more information.
Marimekko Spring/Summer 2012 Fashion Show
This led to a rise in industrial design, especially in northern Europe, where companies like IKEA started to rise out of the ashes (literally) of post-war Europe. And like IKEA, the name Mari-mekko was an anagram of "Armi" + "Mekko" which is the Finnish word for dress.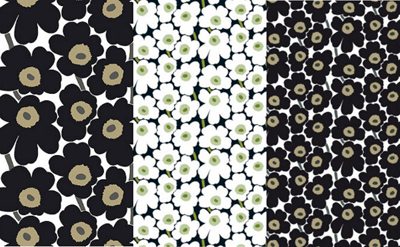 The company quickly became a favorite of the jet set of the 1950s/1960s (Jackie O owned several Marimekko dresses), becoming a leader (along with companies like Etro) for the incorporation of bold textile designs in fashion. Interestingly, Marimekko is better known for their houseware than their clothing designs, which are pretty "utalitarian chic" (think cotton A- line dresses and striped tunics ala Picasso).