The following is a guest post from our friends at Lucky.
My favorite thing about wedding season is the excuse to open up my budget for
new dresses. Unlike bridesmaids attire (another animal entirely), semi-formal summer wear can easily transition into everything from early fall wardrobes to mid-winter vacation wear. Plus, the timing could not be more perfect–most weddings happen to coincide with some of the biggest sales of summer. See below for three, event-ready frocks I've been eyeing, and my plans on how to wear them post-nuptials.
 Mila dress, $129, trinaturk.com
The bright coral, sequin accents on this stunning avocado silk dress give it a luxe, yet relaxed vibe. Great for laid-back ceremonies, this tie-waist style will also look cute with suede ankle-booties in the early months of autumn.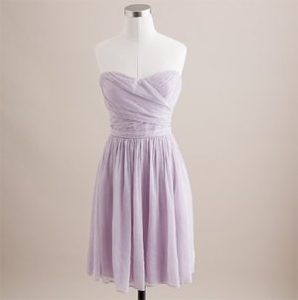 Arabelle dress, $129-$160, jcrew.com
This is the quintessential party dress. And you'll be reaching for this classic shape all year long. The only debate here is which color to buy (Tip: You can't go wrong with black, but the pale green "wintermint" is just so pretty!)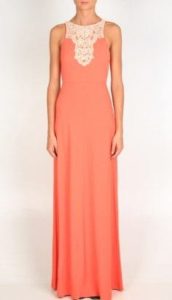 Anick beading dress, $374, tibi.com
An elegant maxi-dress with a detailed neckline is the easiest way to be chic and comfortable. Wear the show-stopper on the wedding circuit now and pull it out again for a baby shower or beach barbecue.
Is your summer calendar filled with wedding invites? What dresses do you plan to buy?