Like everyone else in the United States I woke up this morning fueled by gluttonous amounts of turkey, stuffing, potatoes, and pie – and totally ready for Black Friday. I'll be the first to admit that I positioned my purse and wallet right by the door, dressed in the clothes that I would wear today, and set my alarm for 7 AM so once the tryptophan-induced slumber wore off I'd be ready to shop till I drop.
But the first rule of thumb is to never shop hungry. So, after getting up I went to my favorite breakfast spot and chugged practically a pot of coffee and ate a plate of potatoes, bacon, and scrambled eggs. If you are a Los Angeles local, I'd recommend Shoop's Deli in Santa Monica for all of your breakfast/brunch/lunch/dinner needs (and highly vet for the banana pancakes) whether it's before or after a marathon of shopping (or running).
Now I'm off to the shops at normal people hours (I will never be the one to wait in line over night) so let's see what we can get…
12:30 PM: Best Buy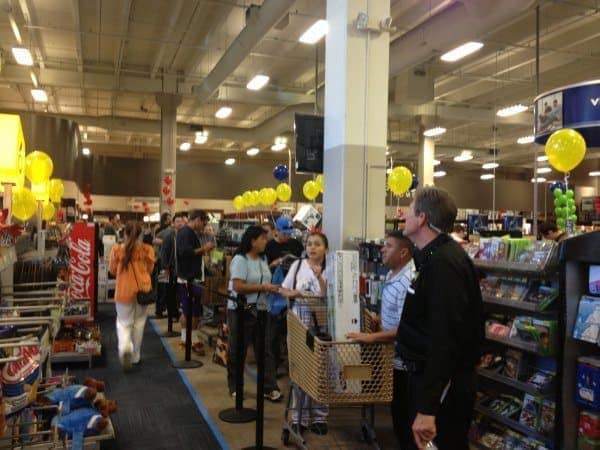 My first stop is probably the most notorious of them all – Best Buy. My local BB is on Pico and Sawtelle in West Los Angeles. Arriving at around 12:30 pm, I was immediately reminded why it's good to start early (especially in LA) – oh boy, the LINES. Whether it was in the parking lot or inside the store, get ready for a lot of standing and waiting. Chatting with a checker, she noted that they were expecting several thousands of people to come and go through the store. Believe her – the checkout line was probably 75 people deep (and consistent). However, the deals are worth it – who wouldn't want computers, gadgets, tv's, etc at prices as good as 50% or more off? But don't fret if you can't stand the crowds. Most items can be bought online and picked up in store – www.bestbuy.com.
I'm off to my next stop, but I'll be in touch soon!
Sports Chalet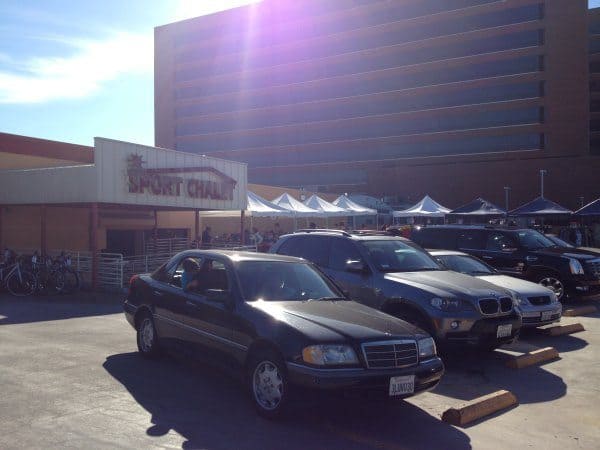 Next up is Sport Chalet. Brilliant move here – instead of packing all the sale items and hungry people in to store, SC has tented portions of the parking lot and has spread out most of the discounted items on racks against the walls. Piles of shoes, winter jackets, swim suits, running clothes, and even ping-pong tables are all available for 50% off. Pretty sweet – my favorite running shoes just went from a painful $120 to a fair $60.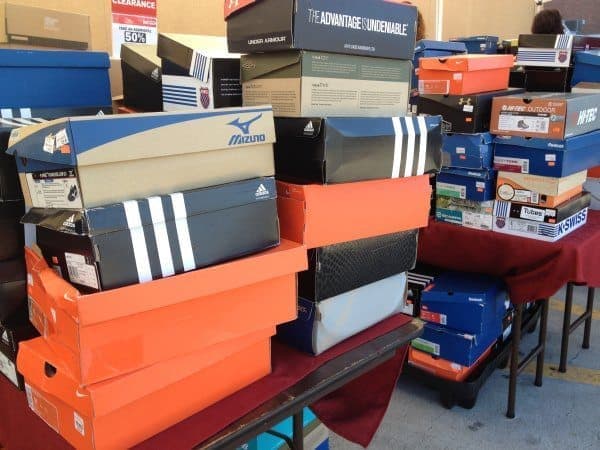 This sale runs all weekend, so even if you're busy stocking up on electronics before you can begin to dream about athletic gear, don't fret: you have all weekend!
Next up is a department store…
Macy's
Macy's. Dear sweet heavens, this is mayhem. Sure, there are great deals here but since Macy's has anything and everything anyone would ever shop for, it's packed. From kitchen appliances to shoes, bedding to fragrance, literally there is something for everyone here and therefore, everybody is here. Definitely should have started here first – at least, now I know for next year. I don't stay long – perhaps it's the 3pm slump –  so after scoring a tea pot at 40% off I load up the car and peace off to my next stop…
And then… my phone died. TIP: ALWAYS CHARGE YOUR PHONE FULLY!!
So what's a girl to do. Part of me almost back-tracked to Best Buy to search for a plug, but then I had an idea.
Urban Outfitters
A block away from Urban Outfitters, I decided to  make a quick stop. Here, I found racks upon tables upon flocks of hipsters decked in skinny-wear opting to try stuff on in the middle of the store instead of wait for a dressing room. Creepy? Totally efficient? Yes, and then some.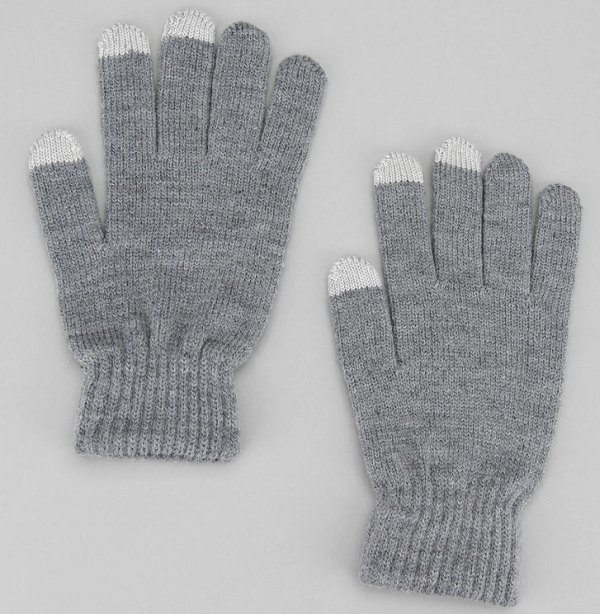 Exiting with a pair of touch screen gloves (the office gets cold!) and a cool map shower curtain for under $30, I was ready to go home, charge my phone, and finish shopping online where Black Friday never ends…
Online Shopping
Oh, the bliss. Tired from a day of driving, standing in lines, darting around from table to display – I kicked my feet up, poured a glass of wine, and charged my phone. Then, I proceeded to get more shopping done in one hour than I had all day…
Bed Bath And Beyond. I learned that with a purchase of $99 or more I get free shipping. The joy! Here, I got a crispy-corner brownie pan for $14.99, and some additional wine glasses for $10.
Amazon.com. A set of knives for 73% off, and 20% off the laptop I was eyeing, and 40% off a watch for my boyfriend. Yep, check christmas shopping off my list.
Victoria's Secret: 30% off for a purchase of $150 and free shipping? All-mighty yes! Buying pajamas and a few bras, I got excited when I saw that with a purchase of PJs I would be rewarded with free slippers. WIN.
And there ends my Black Friday. A few hundred dollars spent but several hundred saved, I'm sure I'm not the only one to thank and curse Black Friday all in one breath. Cheers to next year (or Cyber Monday!) – this is Sallie, signing out.