This content may contain affiliate links. Please see our disclosures for more information.
So, we're still a little boggled as to why there was such a fuss over Kirsten Dunst's so called "new haircut" a few weeks ago. Quite frankly, it looks the same to us! Nevertheless, it's sure nice to see the blue eyed, blond haired cutie back on the Hollywood scene.  Kirsten's look is simply classic and perfect for the office or those events that require a polished professional. We are gigantic fans of the tie-neck blouse because of it's versatility and chicness. It's the kind of top that looks great tucked into a skirt, left out over a pair of jeans, tied in a bow or just hanging loose.
Pencil skirts are one of those classic pieces that every woman should have in their closet no matter your size. Just be sure to wear the proper foundations when wearing a pencil skirt because it is a body conscious piece. In the colder months you should choose tights that are high waisted and provide some tummy control. Who doesn't need a little tummy control?!
We like that Kirsten played with a little bit of color in her accessories. The green jeweled stud earrings are an unexpected pop of color and simply adorable. Dunst's gray suede Mary Jane's add a trendy element to the look making it feel more modern.
Get Kirsten's Look for Less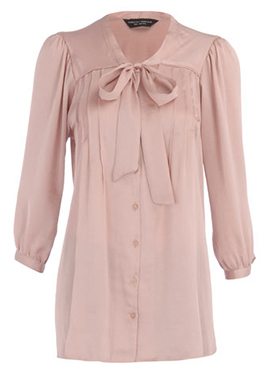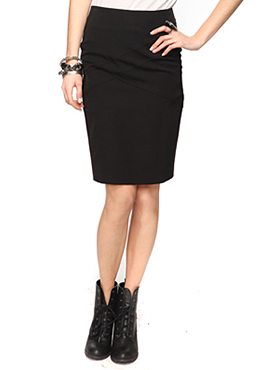 1. Rose Pintuck Satin Blouse, Dorothy Perkins, $27 2. Seamed Pencil Skirt, Forever21, $13.80
3. High waist Toning Tights, Bare Necessities, $15 4.  Suede Mary Jane Wedges, Dillards, $69.99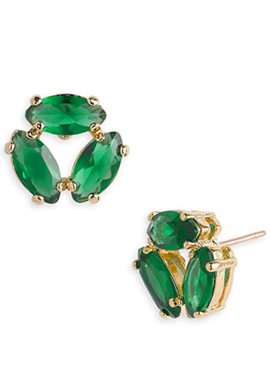 5. Triple Stud Stone Earrings, Nordstrom, $55