The following is a guest post from our friends at Lucky.
I love, love, love the look of these bright mixed prints. Initially, you might think bright pink and leopard wouldn't mesh, but do they ever! Leopard print is considered neutral these days and here the overall effect is nothing short of awesome.
Get the look for less here: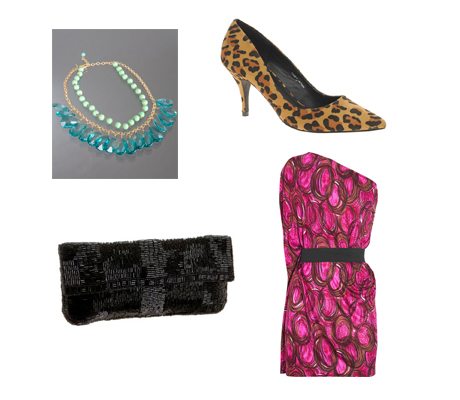 From top left, clockwise: David Aubrey necklace, $61.99, bluefly.com
; London Rebel leopard kitten heel, $30.48, us.asos.com ; T-Bags printed asymmetric dress, $134, theoutnet.com; KC Malhan beaded clutch, $32, endless.com
.
For more fashion, beauty, news, and shopping advice, visit Lucky. And here are some other awesome stories –