This content may contain affiliate links. Please see our disclosures for more information.
Bright Pants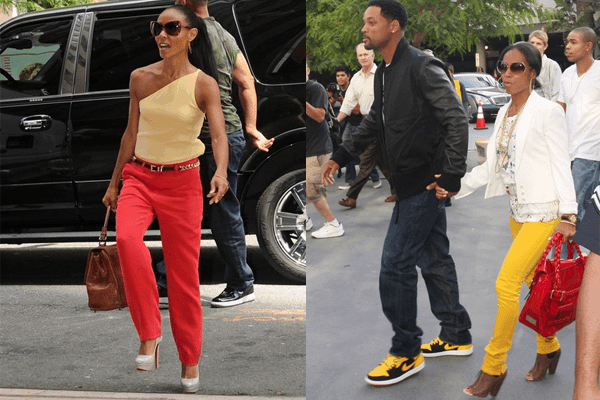 Credit: Bauer Griffin; Bauer Griffin
Brights have been a hot trend for quite a few seasons now, and as far as we're concerned, they're not going anywhere anytime soon! Now that the days have gotten (ugh) shorter and the darker hours make up more than half of our waking life (sheesh), a pair of cheerfully bright pants could be just the thing to keep your energy up! Jada rocks hers with simple, neutral-hued white or cream tops, letting her trousers take center stage or contrasting them with an equally bold and color-saturated handbag. Brights will be beaming down the runways for a while, so this is one fashion piece that you'll get a lot of wear out of!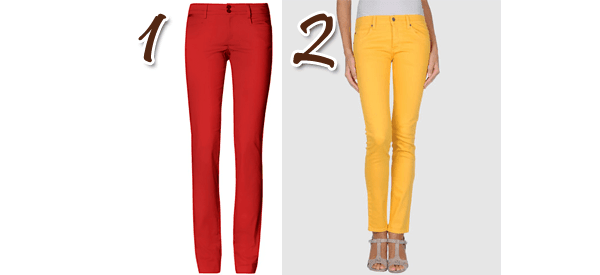 1. Red trousers $39.90 from Mango 
2. Yellow pants by Cheap Monday $45 (down from $56.00) from YOOX
We love it when Jada Pinkett Smith hits the step and repeat because we know we're always going to get something stylish and unique – not to mention endless guesses at how she'll be wearing her hair! In a sea of sameness and despite her diminutive frame, Ms. Jada always manages to stand out!