This content may contain affiliate links. Please see our disclosures for more information.
Credit: Carlos Alvarez/Getty Images Europe
It's no understatement to say that Jada Pinkett Smith is something of a wonder women. She's equal parts movie star, super mom, and fashion plate! Just how does this marvelous mama (mother to Willow and Jaden, stepmother to Trey) manage to star in multi-million dollar generating movies, maintain a meaningful marriage (2012 will mark her 15-year anniversary with actor Will Smith) with her husband and kill it every time she steps out the door or on to the red carpet?
It's a simple equation, really. One part fashion maven, one part daring diva and one part let's-not-take-it-all-too-seriously-and-have-some-fun! Mix vigorously in a martini shaker and what have you got? Ladies and gentlemen, may we present Jada Pinkett Smith…

Jada Pinkett Style
Layering Necklaces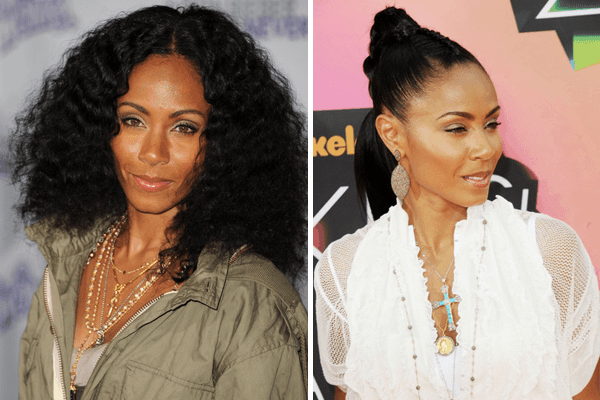 Credit: Jason Merritt/Getty Images North America; Jason Merritt/Getty Images North America
Jada loves to have fun dressing up (for more on that, see yellow bow-toe'd shoes below!) and a great way to add levity to your look is by layering jewellery. Bracelets and necklaces work equally well (earrings not so much…) and in Jada's case it's neck candy all the way. This look is dead easy to replicate; the key is choosing necklaces of varying lengths with lots of different charms or styles. You can even buy a pre-layered necklace that does the work for you. Just make sure your top is not too busy otherwise, you may give your friends a dizzying case of vertigo!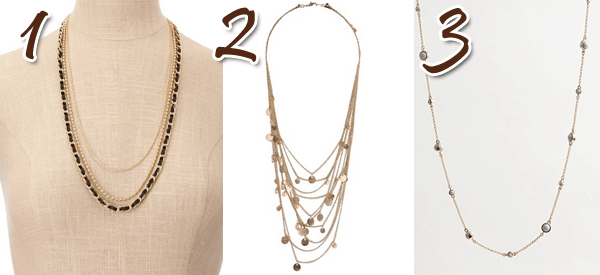 1. Woven chain layered $8.50 from Charlotte Russe
2. Multi-strand necklace $8.80 from Forever 21
3. Long necklace $20.65 from J Crew Factory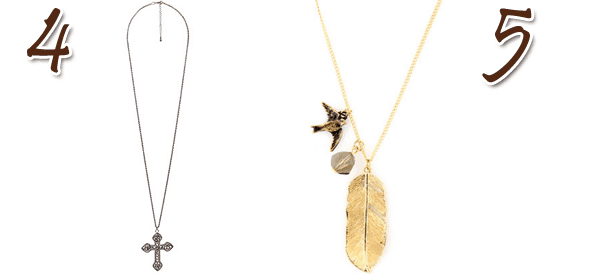 4. Rhinestone cross necklace $6.80 from Forever 21
5. Gold feather necklace $12 from LuLu's