Credit: Posh 24
You've seen smokey eyes on women everywhere, from celebrities on the red carpet to your girlfriends on a fabulous night out. It might seem like a complicated look with a few separate colors and shimmery accents going on. But here's a little secret – it's not. In fact, you can achieve a smokey eye look with as little as four products, and the clincher? It will take you less than five minutes.

How to Get Smokey Eyes in 5 Minutes or Less
The Ingredients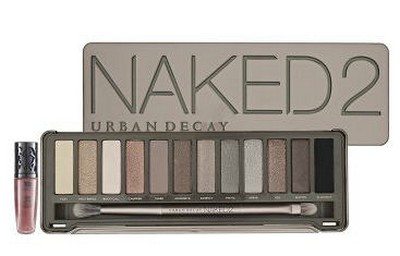 Urban Decay Naked2, $50 from Sephora
First, what you'll need is two or three different types of eyeshadow: a bright shade like a creamy white for your inner eyelid, a dark shade for that signature "smokey" look, and a metallic finish for your upper lid. A smokey-eye must is having dark brown or black eyeliner and thick black mascara, preferably one that has a lengthening agent in your favorite brand that you normally use. The eyeshadow set shown above from Sephora is a little on the pricey side; however, this set would last you an extensive amount of time and has many different shades where you could make your eyelids as dark or as light as you want. Still, there are other great options you can purchase, like this under-$6 set from the very popular brand Physician's Formula, paired with metallic shadow, like this under-$9 L'Oreal duo.