Peplums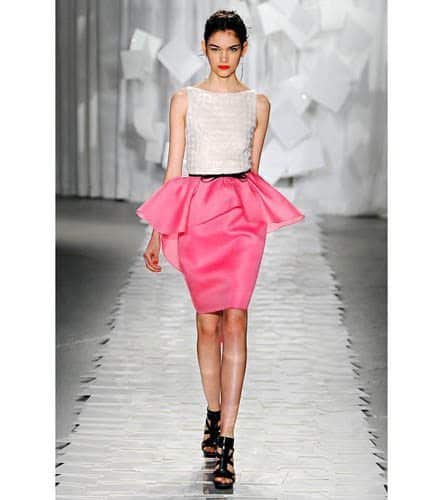 Yes, ladies–the peplum thing is still happening. For those who have rolled their eyes at this seemingly hip-widening trend–think again. The little frill or ruffle actually does MORE to help camouflage your extra bits! It's feminine. It's dramatic. And when worn well, it's the height of fashion!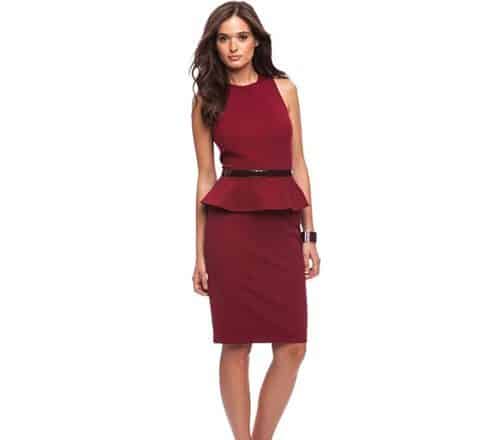 The statement of a peplum dress lies in the curvy flounce. Nip your waist with a skinny belt and step into pointy-toe heels. Add a strong-shouldered blazer and you're ready to go.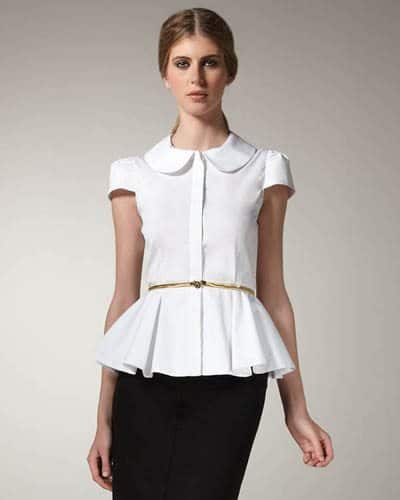 For an effortless appeal, combine a peplum blouse with a pencil skirt. A bold necklace, structured purse and red lip seal the deal!
Are you ready to get your trends on? Which look seems easiest to achieve?