Brocade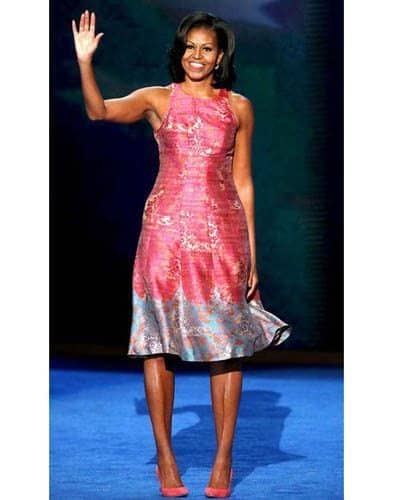 Let's talk about Michelle Obama at the DNC–AGAIN. Her Tracy Reese dress was absolute perfection!
The dress on the FLOTUS was custom-made, but lucky for us non-White House types, brocade is well within reach this season. To knock it out of the park (or convention hall) like Mrs. O, set yourself up in a similar style. Complement the look with rosy heels and metallic nails.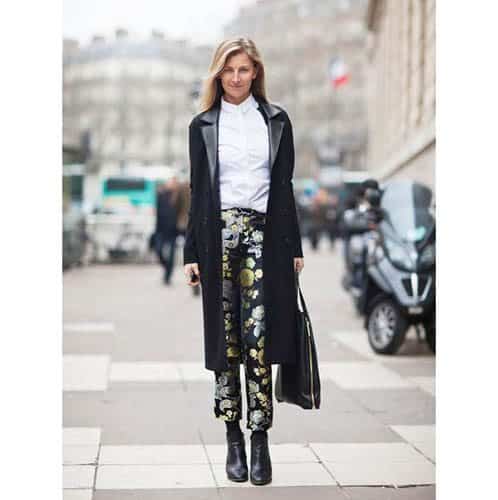 For something a wee bit more subtle (brocade does not have to be garish!), limit the shimmer to your pants. Then neutralize with an uncomplicated, white button-down top. Ankle boots keep the look easy. A leather handbag shows you mean business.