This content may contain affiliate links. Please see our disclosures for more information.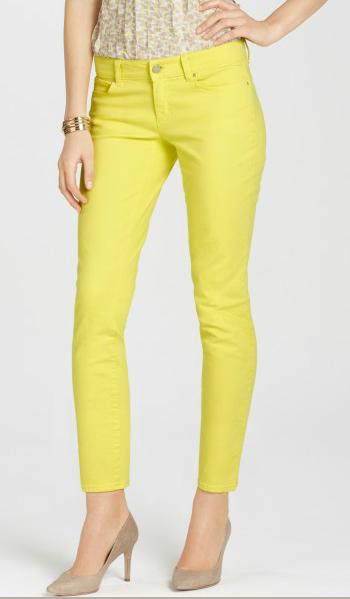 Modern Cropped Denim Jeans, $88 from Ann Taylor
For weekend wear, look for a skinny, ankle pant or a crisp spring short in yellow for a casual cool. Colored denim or stretch satine cotton can be dressed up with florals and neutral footwear or down and color blocked with your favorite tee and a cropped jacket. Prepsters can adapt the look by tucking the top in and adding a skinny belt.