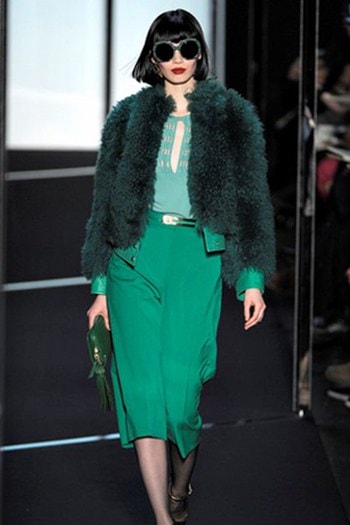 Diane von Furstenberg Fall 2011
Courtesy of Style.com
Adding it to your wardrobe – Green is considered a balancing color because it falls right in the middle of the color spectrum. All the colors on the higher end of the spectrum are considered cool colors and on the other side, the colors are thought of as warm; green falls right in the middle. Green looks fantastic with navy, pale blue, or light grey and also complements other bold colors like raspberry, tangerine or cobalt blue.