Eye Up a New Department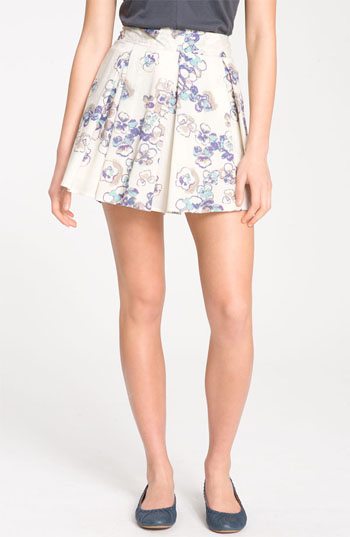 Frenchi Box Pleat Full Skirt, $34 from Nordstrom
Take a step outside of your familiar shopping territory and you'll feel like you're in a new store, even though you're just a few hundred feet away from your usual fashion zone.
For example, if you're on the slim side, check out the juniors section. Many skirts are pretty and have a fun flair without making you look like you're 15. Or, if you typically shop in the misses section, look in the petite department. Those areas often have different skirt styles that may be just what you're looking for.
Let us know how you've come across cute skirts. What did they look like and how'd you find them? We love to hear from you!