Owl Statues, Owl Coin Holders, Owl Mugs . . . Enough, Already!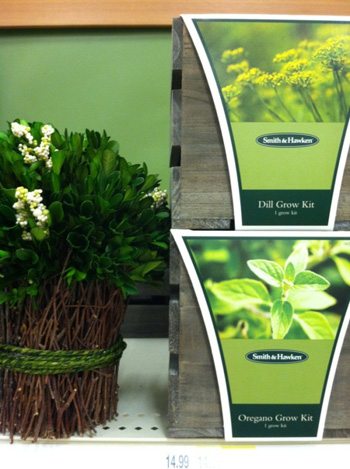 I have a friend who adores owls. But truth be told, one more owl statue, owl-shaped beer cozy or blanket with pictures of the winged raptor and I think he's going to start 1) breaking out in hives or 2) cashing in on it by giving tours of his bird sanctuary house. Maybe both. And no one wants tours of anything from someone covered in hives, no matter how good looking they are.
Yes, we know. I just went into the whole "be thoughtful" suggestion earlier. But "thoughtful" doesn't mean, well, owl after owl. Point is, go deeper: bypass the fact that they have a great interest in something (because they likely have everything relating to it, anyway) and get something that says you REALLY know them (wine does not count, ha ha).
For example, if you have a friend who's a DIY gal and keeps hinting at wanting to grow an herb garden (if only we could all be so health-conscious, right?), then give her a pretty, packaged herb-growing kit instead of a huge tuft of dill from a local farmers' market. Show your BFF how well you know her by looking beyond her obvious hobby. (Cue up "The Golden Girls" "Thank You for Being a Friend" theme song. Or Dionne Warwick's "That's What Friends are For." Your pick.)
What great birthday gifts did you give (or receive)? Tell us how you went about finding that perfect present.