Have Fun & Be Creative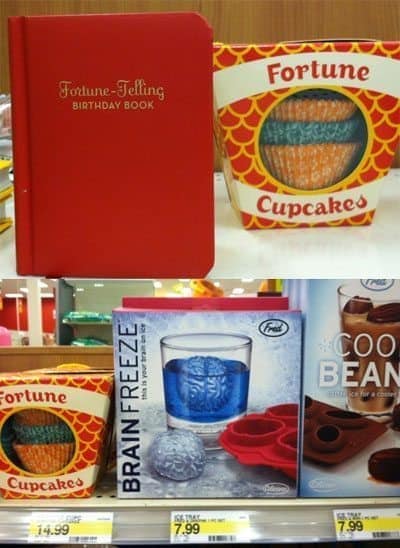 Take the edge off all this gift-giving pressure and have some fun with it. Um, it is called "happy" birthday, is it not? Forget super-goofy gag gifts à la bedazzled canes and cases of Pepto-Bismol. (But call me in 40 years; I'll probably want it then).
I like searching for things that make the gift just as personal as it is fun–something that reminds your friend of that time she won that crazy karaoke contest (aspiring singer that she is) or that inside joke you share about astrology, Chinese food and cupcakes. While everyone else is giving her that standard blah (and oh-so-expected) gift, we like finding ones that stand out.