People have often said my face is a dead giveaway for what I'm feeling (no poker games in my future, I guess) and the more I try to hide it, the more obvious my expression becomes. The exception? When it comes to birthday presents. That's the one time I'm convinced no one has a clue. There I am, tearing at the wrapping, seeing my gift in all its glory and . . . and . . . the award for "best actress in a non-happy birthday gift recipient role" goes to: me. "I'd like to thank the Red Cross donation bin, which will enjoy this train wreck of a unusual scarf."
So it goes. But frankly, I can't take it anymore. That unnerving moment between gifter and giftee must end.
So, here's the lowdown on buying birthday presents so everyone stays happy—genuinely happy.

Tips on Buying Birthday Gifts
Take a Walk on the Other Side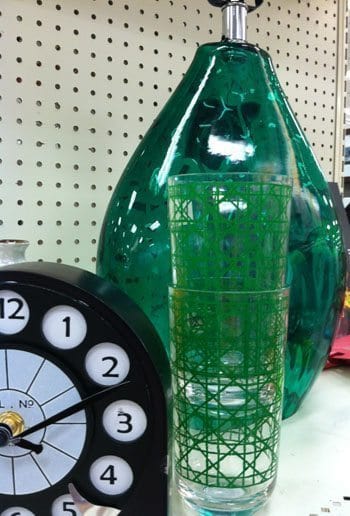 Hmmm, something here might end up being the perfect birthday gift.
Sometimes not having a clue about what you're looking for lands the best finds. No, we're not advocating strolling around aimlessly all in la-la land, but just stepping outside of your usual territory.
Once I started walking up and down unfamiliar aisles, I found THE perfect, quirky rotary phone-styled clock for my always-punctual, yet technology-resistant friend (she hears "app" and thinks jalapeno poppers, not Instagram). It's "ah-ha!" moments like this that'll make you wish you scoped out those back aisles, or even new stores, a lot sooner.