5 Hot Holiday Trends in Paris Right Now (And How You Can Get Them on a Budget)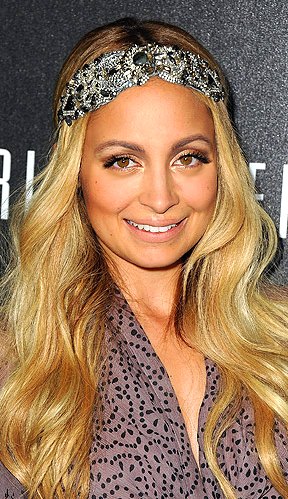 Even if its not achingly icy in Paris during the holidays, you still have to bundle a bit with a scarf and some gloves. Sadly, this can make it hard to show off your bijoux when en route to your next Christmas cocktail party or whilst enjoying a hot cup of mulled wine on a terrace – yes, Pariseinnes sit outside pretty much all year round thanks to outside heaters which are ubiquitous in Paris. Here's where the French filles have got it covered, or er… uncovered! Bejeweled headbands are just enough sparkle to give any lady a little something unexpected. Our headvice? Keep it simple. Don't go for an all-out gold and diamond affair or for a ring of ribbons or flowers, just a simple strand of sparkles, metallic leather or subtle beading will suffice in snazzy-ing up your ensemble.
Terrific in T-Straps
Keeping in line with the subtle 20's theme, the T-Strap pump is back and back strong in the City of Light. Why not plan a French twenties-inspired holiday soirée (you've already got the headband!) for Christmas or New Year? Have the men come in three-piece suits, or at least a handsome hat, and with your elegant t-strap pumps paired with a colored pair of tights and a jolie frock, you'll fit the part(y) perfectly! Think Marion Cotillard in Midnight in Paris…
Et voilà! Consider yourself fully in-the-know on what Parisiennes will be wearing for their seasonal soireés. French martini anyone?