Normally, we chat about beauty on a budget. But hey, it's the holidays, and a girl can dream, right?  That's why I put together the following beauty wish list. Granted, it's not ultra extravagant (that's just not my style). However, it is filled with a few things that I normally wouldn't buy for myself.
A Beauty Expert's Holiday Beauty Wish List
Pur Minerals Start Now! 4-Piece Essentials Collection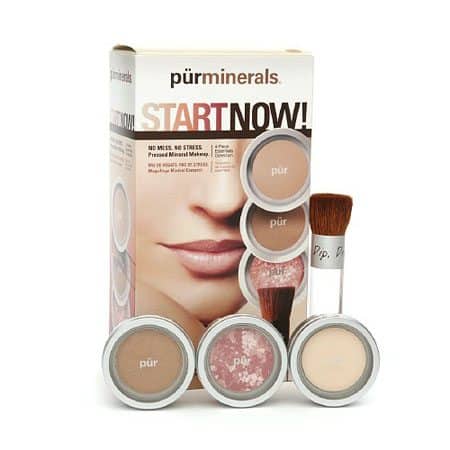 I've wanted to try mineral makeup for a while now to see what the fuss is all about.  I also know it's a little bit of an investment to get started because there are multiple products that create the whole look.  Honestly, I just want that flawless skin from the commercials!  This is a great introduction into the world of mineral makeup because it comes in eight skin tone shades and includes the special application brush.  The kit comes with a combination foundation/powder/concealer that also has SPF in it, a bronzing powder and a moisturizing blush/highlighter. At $37, I could easily convince myself not to buy it, but for the holidays I just might.
Philosophy Think Beautiful Thoughts Skincare Set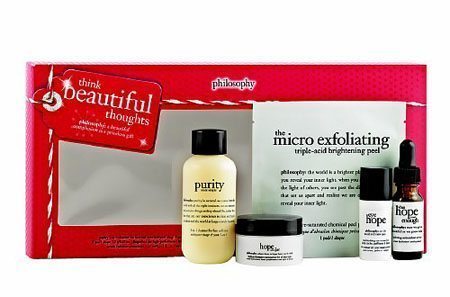 Philosophy makes great products, but they aren't known for super low price tags.  This cute set is like an all-in-one facial with some of Philosophy's best sellers.  The size is great for trying out each product before committing to the full size versions.  It includes a cleanser, a skin brightening peel, 'Hope in a Jar' moisturizer, a skin firming serum, and eye cream to reduce puffiness and dark circles.