This content may contain affiliate links. Please see our disclosures for more information.
The Pill Box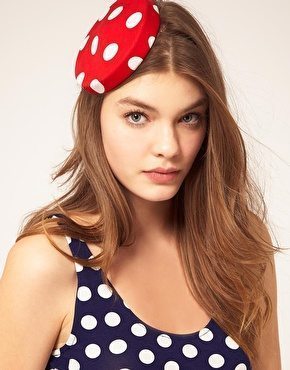 Red Polka Dot Pill Box Hat, $11.60 from ASOS
We can credit Jackie Kennedy Onassis for putting the pill box hat on the map. It's dainty and ladylike. Try to put a modern spin on it by wearing it with a pencil skirt and tank tucked in.