It's that fantastical time of year when pop culture's most talked about, reviled and beloved come alive…in halloween costume form, that is. Who doesn't love seeing "The Avengers" gang mingling with Brangelina (and their collection of kids–what number are they at, 45?) and a knocked-up Snooki? We love a spectacular homage to today's finest and most relevant, but we're too frugally savvy to whip out 50 bucks at Party City for a costume we'll wear once. Seriously. Friends don't let friends waste money on a ridiculously overpriced Halloween costume. Here are six Halloween costume ideas you can put together on a budget.
Halloween 2012 Costume Ideas, Anyone?
Psy Gangnam Style Halloween Costume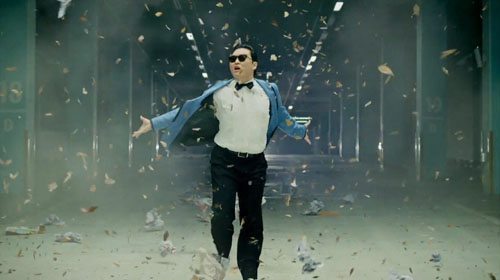 Op, op, op, op, oppppppa, "Gangnam Style!" This year's one-hit wonder is possibly THE costume of the year. Sure, some individuals are banking on selling Psy costumes for upwards of 100 bucks on the Internet (why didn't we think of this?), but it's nothing a quick jaunt to the local Salvation Army can't solve. Pair black slacks and a white button-down with a colored blazer and black bowtie. Tilt your head back, throw on some black shades and horsey-dance the night away.
Fifty Shades of Grey Halloween Costume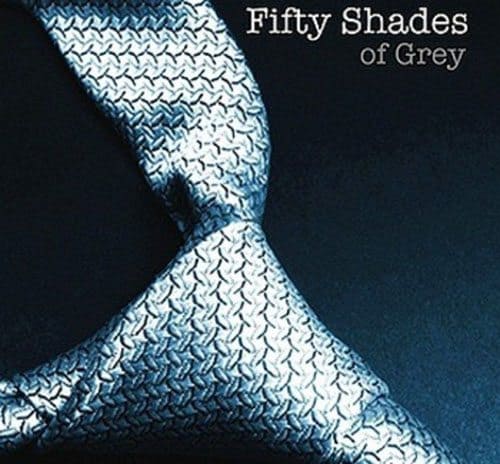 Yeah, admit it. You told your coworkers you were revisiting "Shakespeare," but you were actually reading salacious erotica on your Kindle. Round up everything gray in your closet for a literal interpretation of the book that had you up all night reading since, well, we're not sure when. Bonus points if you have a gray tie. Whip optional.
Big Bird Halloween Costume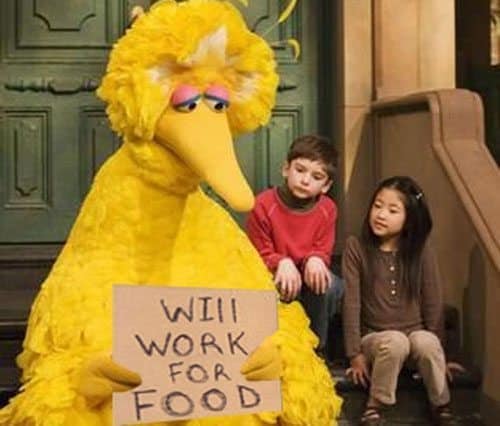 Everyone's favorite oversized bird may be applying for COBRA soon. Wear yellow on top and orange knee-high socks or tights. Don't forget to carry around a cardboard sign that says "will work for food"