This content may contain affiliate links. Please see our disclosures for more information.
Pleats to Meet You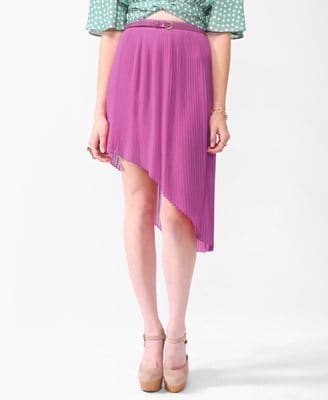 Pleated Asymmetrical Skirt, $19.80 from Forever 21
High-low isn't always a matter of front-back length variations. Think side-to-side, like this asymmetrical skirt where the material is higher on one side of your leg and longer on the other. You're not unbalanced, you're diagonally charmed!