The following is a guest post from our friends at Lucky.
Those people that you see—the ones with the perfect skin—it's not an accident. There are some habits that we should all be making our own. It's a lot less painful and annoying than you think—and I'm almost at the point where I enjoy these little rituals. I'll spend some extra time on it knowing that I'll wake up looking a little glowier and brighter. So here's how you can step up your perfect skin game. This will work, so listen up!
People with perfect skin stick to their routine, ESPECIALLY if they are combating acne. Whatever the routine may be— people with clear skin adhere to it in the most rigid possible way. That means, do not change-up the products all of the time. Don't skip washes. Don't forget to do anything—ever. Inconsistency leads to total face freak-outs. Click through for more tips.
How to Get Good Skin
People with perfect skin use something with retinol in it —it de-ages, de-acnes and generally improves everything. I use a retinol serum every night. Retinol treats wrinkles, acne and it makes your skin firmer.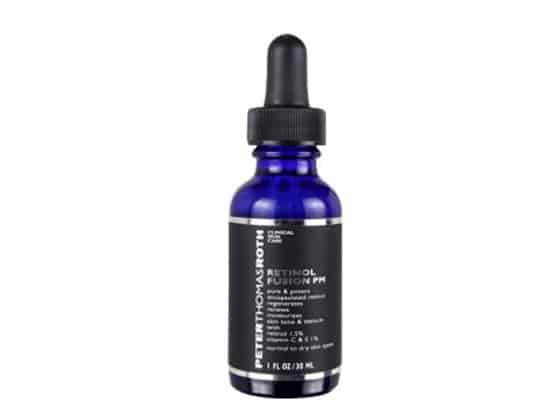 PETER THOMAS ROTH RETINOL FUSION PM SERUM, $65,SUPERGOOP.COMSUPERGOOP.COM
They wear sunscreen. Wearing it not only prevents new damage, it allows your skin to spend its time repairing rather than fighting off the sun! Try this Supergoop sunblock because it smells nice and it never makes me breakout.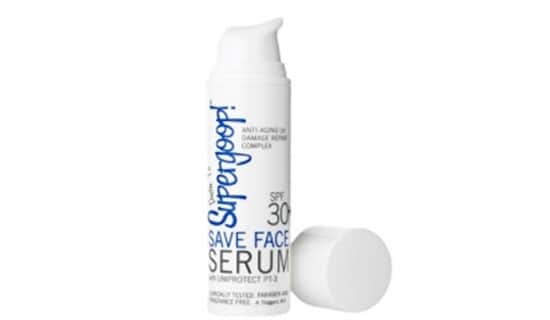 SUPERGOOP SAVE FACE SERUM, $32,SUPERGOOP.COM
They use a vitamin-C product because the result is practically insta-brighter, more luminous skin. I carry mini versions of these with me so I can keep applying it.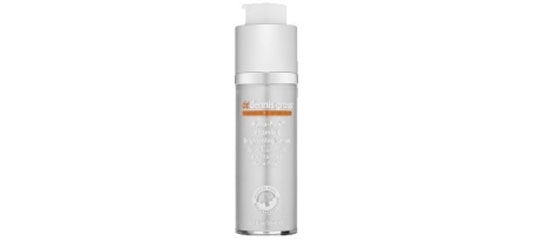 DR. DENNIS GROSS HYDRA-PURE VITAMIN C BRIGHTENING SERUM, $95, SEPHORA.COM
They exfoliate regularly. I sound like a broken record, but I tell everyone to use Dermalogica Daily Microfoliant. This one works particularly well for those with acne because there's salicylic acid in it. As the name suggests, you can use it everyday (most are too rough) and because it's a powder you control how gentle or harsh it will be by the amount of water you add. Watch out for exfoliants with harsh beads that can break the skin's surface making matters infinitely worse.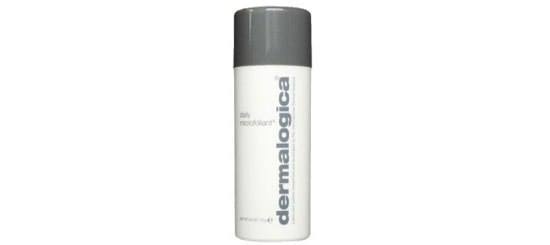 DERMALOGICA DAILY MICROFOLIANT, $50,BEAUTYBAR.COM
They moisturize CONSTANTLY. Moisture plumps up your skin so it always looks better. I keep a mini bottle in my bag.

 PHILOSOPHY HOPE IN A JAR, $38,SEPHORA.COM
They are down with carrots! Say yes to carrots! Carrots have tons of vitamin-A in them, which is SO good for your skin. So grab a bag of baby carrots (everyone likes the baby ones) or get to a juice bar and drink up. Don't overdo it—it's no myth that you'll start to turn a shade of bad-spray-tan-victim orange. And you can literally Say Yes To Carrots—that is what our favorite new line is called.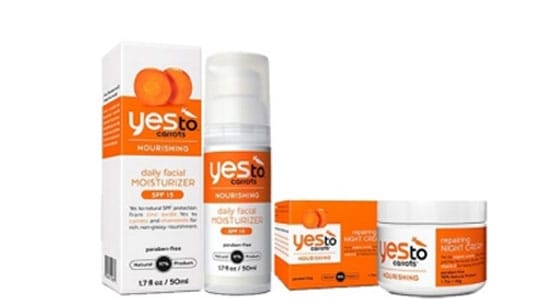 YES TO CARROTS AROUND THE CLOCK MOISTURIZING TREATMENT, $26.99,YESTOCARROTS.COM
People with perfect skin go to good dermatologists. If you've tried everything and you're still unhappy with the way your skin looks—it's worth it to consult a professional. They have the ability to make diagnoses that you wouldn't necessarily be able to figure out on your own. Try out this routine and report back. Maybe even YOU will be surprised at how great your skin starts to look!