This content may contain affiliate links. Please see our disclosures for more information.
Perfect Fourth of July Party Ideas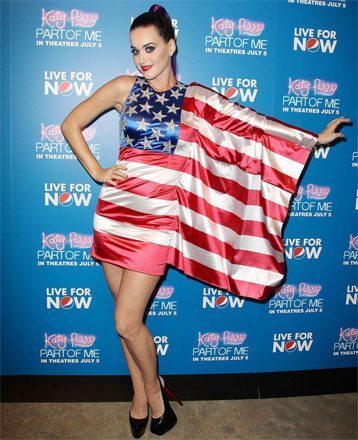 1. Flag it: Take a cue from international sporting events like the currently happening Euro 2012 (For our indifferent, we-only-watch-American-football readers, two words: Cristiano Ronaldo. Wikipedia him. You'll thank us.). So what does the European soccer championship have anything to do with an Independence Day celebration oceans away? European fans get really into it, and the country flag becomes a fashion statement. Challenge your guests to interpret the flag into an outfit. It's creative, fun, and Katy Perry did it.