This content may contain affiliate links. Please see our disclosures for more information.
June 18th was National Splurge Day, and in the spirit of the day, one of our favorite budget fashion shops ever, Forever 21, went all out as it launched the 21st Street. Dubbed as the "one-stop fashion source that encapsulates inspiration, street style and shopping", this exciting new social platform of the Forever 21 brand promises to be an interactive fashion experience.

Forever 21 and 21st Street: The Lowdown
Think of 21st Street as an online look book showing high street fashion style. Simply click on the thumbnails to preview a smaller selection of the street style photos. You can also view the larger image AND purchase products inspired by your favorite street style fashion, which takes a LOT of guesswork out of the equation!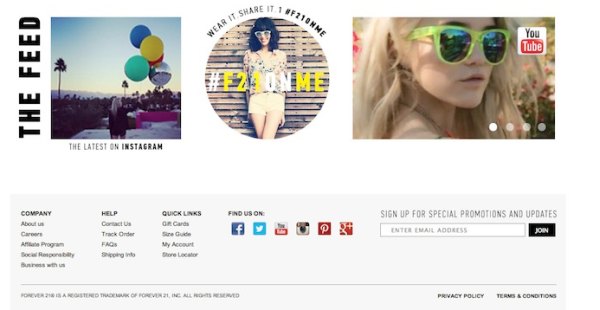 You can also see the latest posts from F21's social media channels and ooh and aah at their fans' own outfit ideas. If you aren't contented being a fashion spectator, you can join in the fun with the hashtag, #F21xME.
Ready to, uh, jump to the 21st street? Head over to www.forever21.com/21st-street. We can't promise you that Channing Tatum will be there, but the overload of Forever 21 street style and fashion candy will make up for it, we swear!