The following is a guest post from our friends at Lucky.
Sure, there's "Sex and the City," "Gossip Girl" and "Mad Men"—shows where fashion is just as integral to the success of the series as the plot. But, unfortunately, not every TV show prioritizes wardrobe. Call us style snobs, but very few programs live up to our expectations when it comes to clothing. In our attempt to point our fellow fashion fans to a few series that rise above, we've rounded up the fall season's most sartorially-savvy new TV shows. Costume designers, take note.
Watch Out for these Fashionable TV Shows Out this Fall
FOX's "The Mindy Project"
Series Premiere: Tuesday, September 25 at 9:30 p.m. EST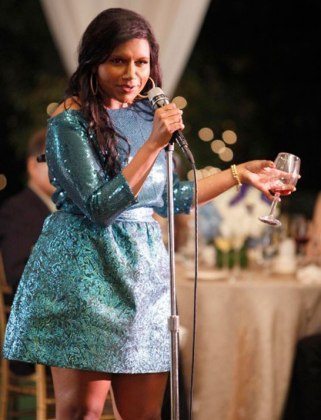 What the show is about: Created and written by the undeniably funny Mindy Kaling, "The Mindy Project" follows a woman who, despite a successful career as an OB/GYN, is seriously unlucky in love and desperately needs to get her personal life in order before her friends and colleagues are forced to stage an intervention.
Why it made our list: Mindy may live in baggy scrubs during work hours, but once the clock strikes five, her dreary doc clothes are replaced with figure-flattering, colorful pieces that play up her bright personality. Adorkable, in a Zooey Deschanel on "New Girl" way, Mindy may not exactly be Carrie Bradshaw, but what she lacks in runway edge, she makes up for in cute and accessible style choices.