This content may contain affiliate links. Please see our disclosures for more information.
Orange (again): Spring/Summer 2012 Fashion Trend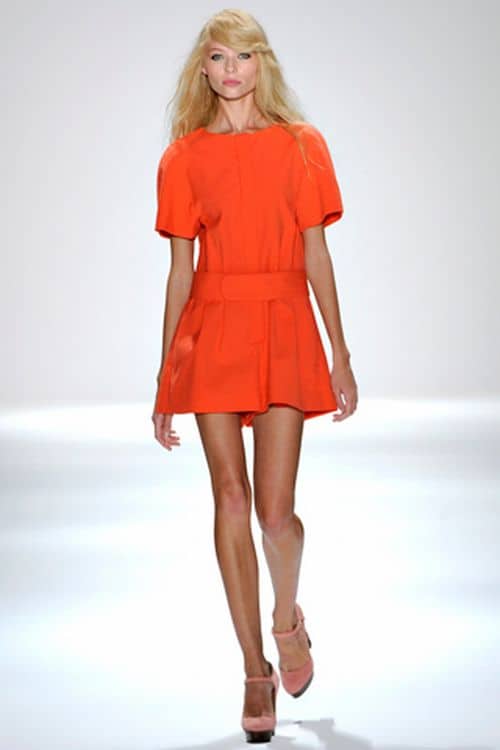 Jill Stuart, courtesy of Style.com
Designers really, really want you to wear orange, so much so that the color has dominated the runway for three straight seasons. While the color is a fav of designers, it's a difficult color for most women to wear. So we suggest using the wonderful power of accessories to add orange to your wardrobe.
Where to Get the Orange Trend Now: