This content may contain affiliate links. Please see our disclosures for more information.
Prints: Spring/Summer 2012 Fashion Trend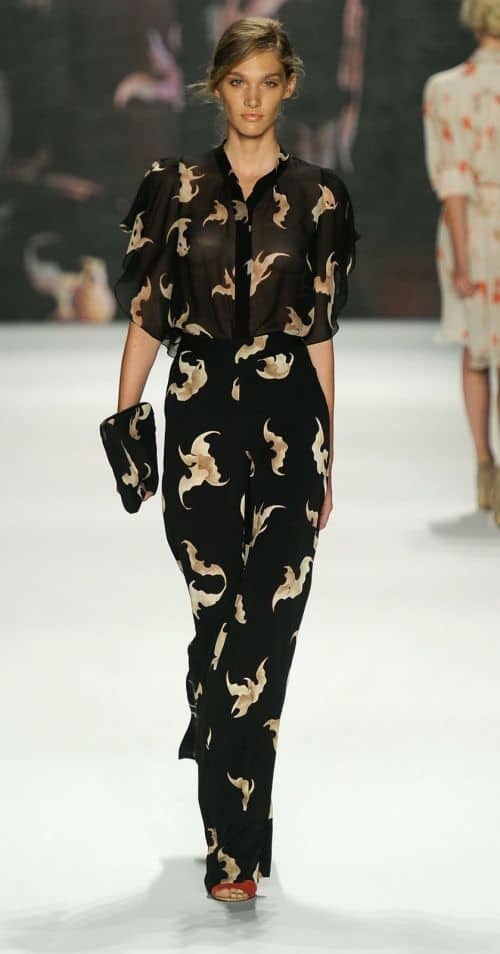 Get your party pants on. For fall, there are abstract Marimekko-like blooms, Africa and Mexico-inspired tribal prints and tons of other prints that are meant to be worn from head-to-toe. Now, combining prints may be a bit more "Style 201", so for those of us who are still in "Intro to Style", start with a simple basic print with a dark background.
Where to Get the Print Look Now: