This content may contain affiliate links. Please see our disclosures for more information.
Mesh: Spring/Summer 2012 Fashion Trend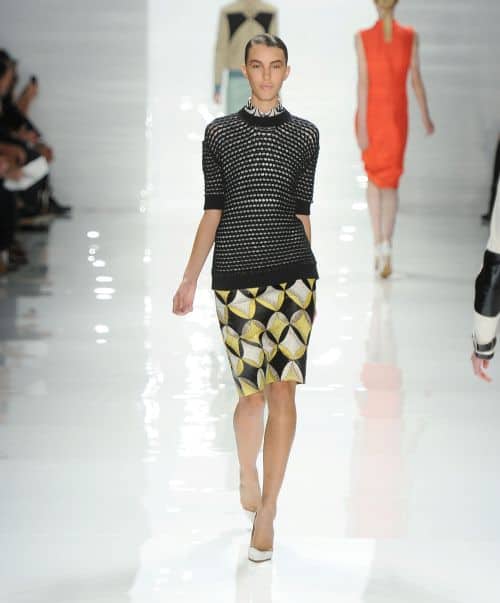 Derek Lam, courtesy of Mercedes-Benz Fashion Week
It seems like designers are really feeling see through fabrics for Spring/Summer 2012. Mesh is happening in big, open-weaves and smaller football-jersey-like fabrics as well. The breathable knit has gone upscale- layered over a basic white blouse for a more a conservative look.
Where to Get the Mesh Trend NOW: