This content may contain affiliate links. Please see our disclosures for more information.
Sheer: Spring/Summer 2012 Fashion Trend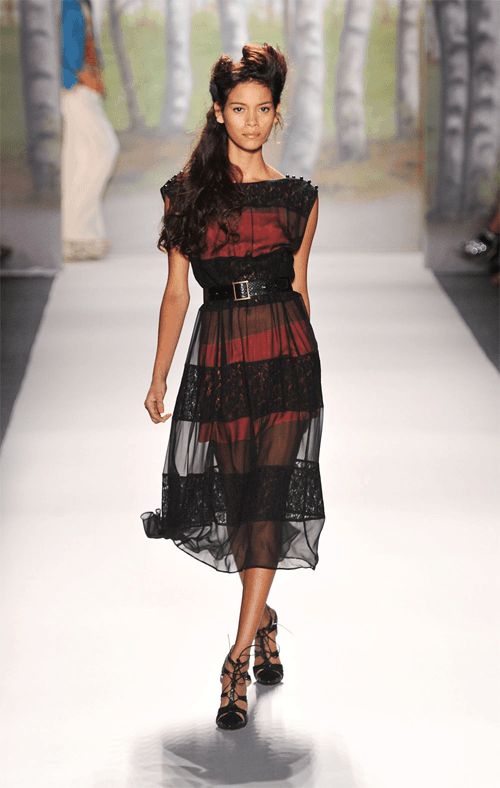 Tracy Reese, courtesy of Mercedes-Benz Fashion Week
We see London, we see France, and next spring we'll see lots of underpants. Designers are in love with sheer fabrics for Spring/Summer 2012, pairing the trend with a slip or a bikini-ish bra. With enough underpinnings, these lingerie-inspired looks don't have to be racy.
Where to Get the Sheer Trend NOW: