This content may contain affiliate links. Please see our disclosures for more information.
Top Fashion Trends for Spring/Summer 2012
Sporty: Spring/Summer 2012 Fashion Trend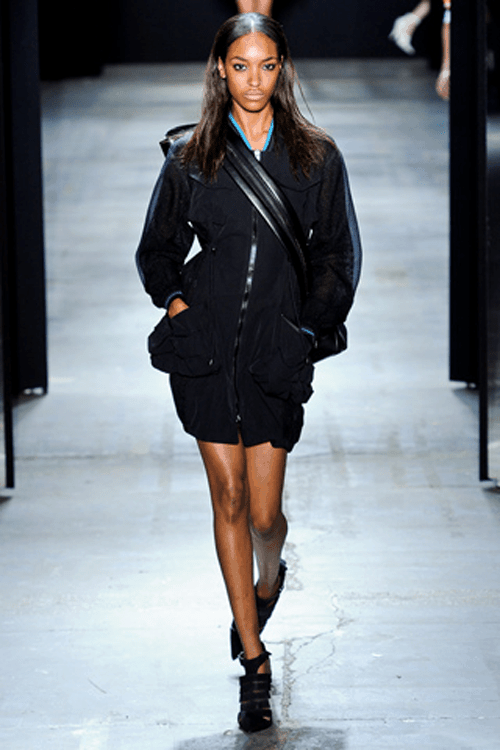 Alexander Wang, courtesy of Style.com
Whether or not you're an athletic type, the sporty look is one of the more accessible trends from Spring/Summer 2012 Fashion Week. Think the sleekness BMX and NASCAR racing without creepy logos. Surfer at heart? You'll be happy (or not, neoprene??) to know that neoprene has made its way onto runways.
Where to Get The Sporty Trend NOW: