Newsflash: Gadgets aren't just for geeks anymore. With the proliferation of technology, even the premiere fashion houses are making stylish creations for tech-savvy fashionistas. And while the marriage of form and functionality comes at a price, we've found five fabulous gadgets for under $50. What's better: you can wear them all!

1. Chicbuds
These earbuds that are as elegant as they are fun. Accented with genuine Swarovski crystals, the chic little earphones feature a retractable built-in device for various lengths. The ear candy is available in a variety of colors including pink, green and blue. And whoever said you had to sacrifice fashion for function?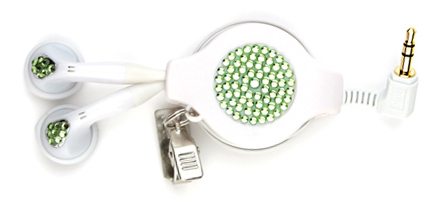 Swarovski Crystal Earbuds, $40 at chicbuds.com
2. Flash Drive Necklace
One way to be sure you'll never lose your USB drive? Wear it around your neck! This rhinestone-studded 8GB confection is the 21st century way to keep your memories close to your heart. Unlike a locket, which can only hold two tiny photos, this will hold hundreds. And have we mentioned that it's sparkly?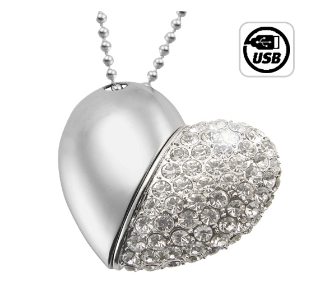 Heart Flash Drive, $34 at Ankaka.com
3. Smart Heels
Ever feel like you're aerating the ground when you walk across the lawn in your stilettos? Hate the mud that gets stuck to your shoes when you step onto the grass? Feel ridiculous teetering on your heels at the golf course? Don't worry, so does every other woman in the world, which is why the geniuses and Smart Heels invented these heel protectors. Slip them onto your shoes to keep your shoes looking as fabulous as the day you first tried them on.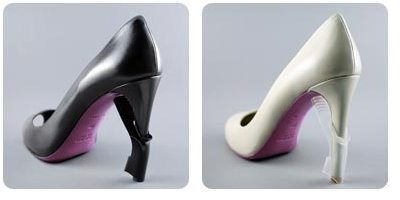 Heel Protectors, $8.95, at Smartheel.com
4. Snow White Andromeda Watch
This is one watch any woman out there would love to sport on her wrist, one that gives 'girl attitude' a whole new meaning. Covered in a winter-white body with a blood-red LED display, the 'Andromeda' watch is a product of the eclectic Japanese imagination. It's got simplicity and attitude woven together in a knockout design. Andromeda is said to be from a future where women rule the roost. Although she's fictional, the watch inspired by her is real. With a time and date technology that brings functionality to the modern accessory, the LED watch is futuristic fashion at it's best.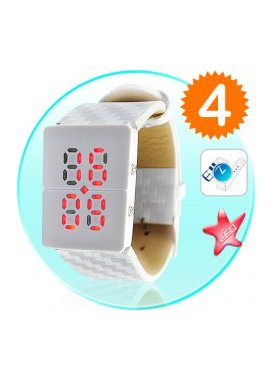 Andromeda Watch, $16 at Chinavision
5. Animal Shopping Bag
Aw, a panda bear! This reusable shopping bag is the perfect no-batteries-required gadget for women who love animals and care about the environment. These bags fold into a variety of animals including cats, mice, frogs and even chickens. Stow it in your purse for when you need it, then wash it when you're done. Easy, eco-friendly and adorable.