This content may contain affiliate links. Please see our disclosures for more information.
Fall Fashion Trends for Real Women
Leather Skirts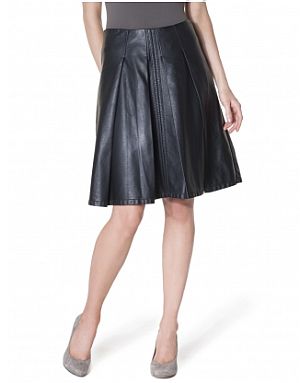 It's been close to 20 years since leather's hey day and it's good to see the skin making a serious comeback. 2011's leather skirt is bit more tailored with sharper details like symmetrical shredding.
Advice for Real Women: Go with the pleather option which has the same level of detailing without the price. For leather skirts, pair them up with bright tights (We Love Colors has a great selection of tights in all sizes).