This content may contain affiliate links. Please see our disclosures for more information.
Pencil Skirt: The Office Staple
Pencil skirts are one of those trends you probably already have in your closet. This season pair the classic up with a bright colored top (try emberglow, jade or Pantone's Fall 2011 Color Trend Deep Teal) and a pair of simple black pumps.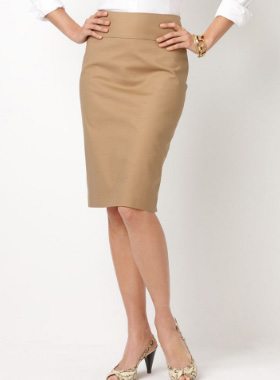 Charter 1 Pencil Skirt, $59, Macy's