This content may contain affiliate links. Please see our disclosures for more information.
The Color Block Dress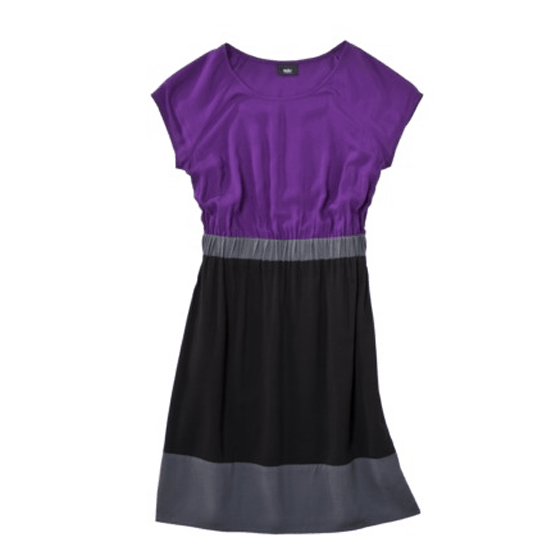 Mossimo Color Block Dress, $24.99 at Target
Well folks, it seems that the color blocking trend (wearing pieces and/or garments that combine "blocks" of different colors) is here to stay. You know what? We're cool with that, because frankly we love how the trend mixes things up a bit by putting together different color combos (purple + gray, yellow + gray) that we probably wouldn't come up with ourselves. That being said, the color blocking trend can be a bit intimidating, so we thank Gucci for this awesomely accessible color block dress from Target.