This content may contain affiliate links. Please see our disclosures for more information.
The Easy Dress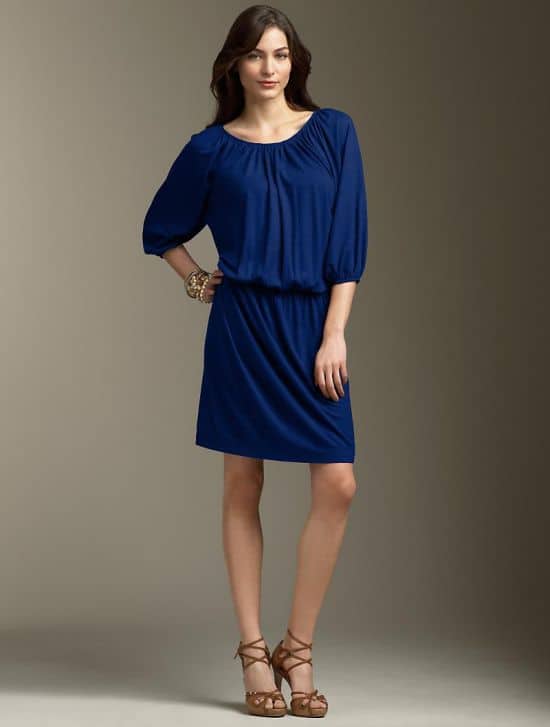 Poet Dress, on sale for $48.99 at Talbots (also available in Plus sizes)
You have a lot of things to think about (the economy, upcoming presidential election, the twist and turns of CW's Ringer ), so the last thing you want to think about is what to wear in the morning. This fall dress from Talbots (yeah, that Talbots) is incredibly easy to wear with its long, flared poet sleeves, and is made from a rayon/jersey knit blend that "grows" (AKA a really great dress to wear when you're bloated) with you.