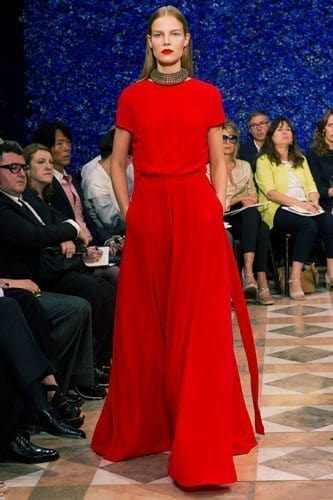 Did I mention I'm OBSESSED with red right now? Just want to confirm. This dress, from the Christian Dior Fall 2012 Couture Collection, is giving me life. Plus, it looks comfortable. Please, please, please, someone knock this off so I can purchase it.
Lanvin Panther Pendant from Neiman Marcus; Oscar de la Renta Swirl Necklace from Bergdorf Goodman; Vera Wang Rhinestone Necklace from  Bergdorf Goodman; Akong Bracelet
My love for aggressive accessories (jewelry that looks like it will hurt you if you touch it) is well documented. I just bought a steel breastplate worn in warrior ceremonies in southern China. I live in NYC; I need all the protection I can get.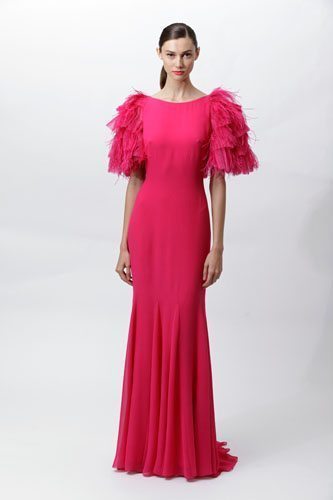 This is actually from Badgley Mischka's Resort 2012 Collection. But you know what? I don't care, 'cause by now it would be on sale, and I would only have to win the scratch-off ticket Lotto to buy this dress. I love this so much that I would consider giving up eating (for a day) to be able to wear it.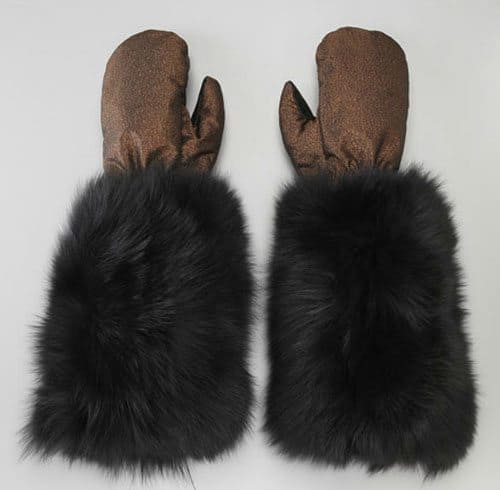 Moncler, 111th Anniversary Fur Cuff Metallic Mittens,  from Bergdorf Goodman