Every Fall, we receive tons of press kits, releases, line sheets, etc from high end brands (very high end brands). It's like they've totally ignored the budget part of our title. While I will never buy that $12,000 seal skin bag made from the hands of a 105 year old woman living in the Andorra, I can still dream of what it would be like to have that sort of cash (I'm talking Mitt-Romney-$250-million-Blue-Ivy-Carter-chilling-on-a-yacht-in-Saint-Tropez kind of money) and, since we're friends, let's take a trip down Dream-Fashion Lane together.
Kathryn's Not-so-Budget-Friendly Fall Fashion Picks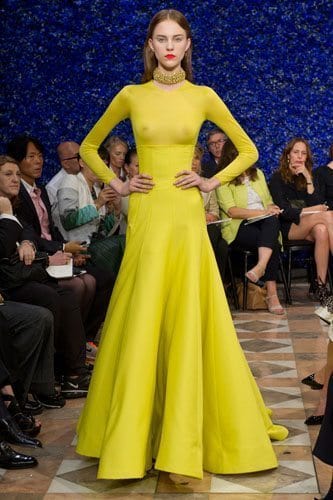 If I had this dress, from the Christian Dior Fall Collection, I would live in it. Literally, 'cause I wouldn't be able to afford to actually, you know, pay rent.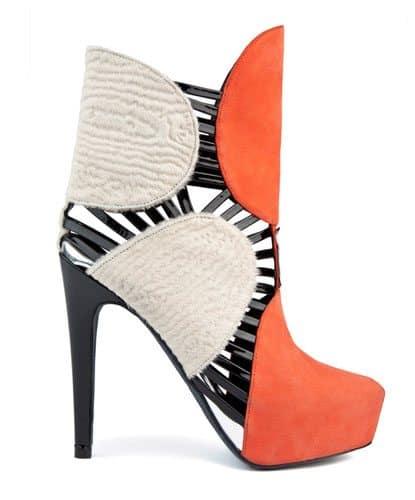 Aperlai isn't a household name in the United States…yet. This Parisian shoe house founded by 30-year-old Alessandra Lanvin has some of the most graphically-strong shoes designs, plus strong architectural elements. These are the kind of shoes you wear when you want people to literally stop you on the street and say "Dang girl, where did you get that?"