This fall, it's all about sleek, slicked-back hair, fun side parts and guess what? Bangs are making a comeback! So, when you head out to shop for gorgeous boots and pretty new scarves, don't forget about your hair. Use this time to finally enjoy having your hair down after that hot summer, or try out a new look that's completely your own. Models during Fashion Week had tons of great new hairstyles to choose from. See our favorites and how to achieve them below.

Fall 2012 Hair Trends
Slicked Back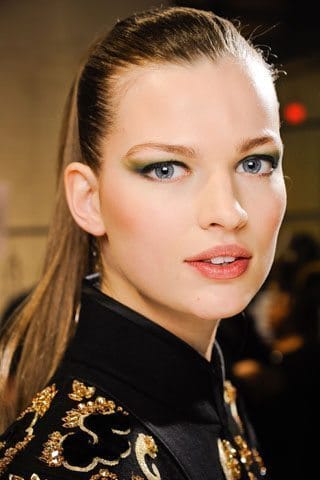 You can't go wrong with a gorgeous, classic slicked-back ponytail. It's absolutely perfect because it works whether you are having a good hair day or a bad one. All you need is a little bit of water, a small comb and a ponytail holder to make this work. Secure with hairspray, and you won't have to touch your hair all day.
Center Part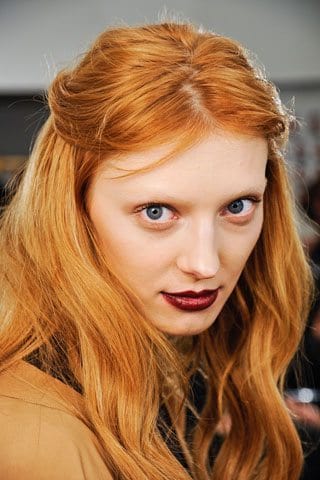 There are so many great ways to dress up a center part. Bring your hair all the way back and down for a chic low ponytail. Let it air-dry and allow it to fall into waves. Or, try a classic half-up/half-down look by bringing loose strands of hair from the front of your face around to the back and secure with a clip or barrette.
Bangs
You know you've always wanted to try them! This fall, bangs are back! Don't be concerned with the length or how even they are. Many celebrities have been sporting a more "choppy" look when it comes to bangs, and it looks just as stunning on this model. Remember, bangs are not "fashion permanent." They can always grow out, so give them a try to get ready for fall trends.
Slightly Wet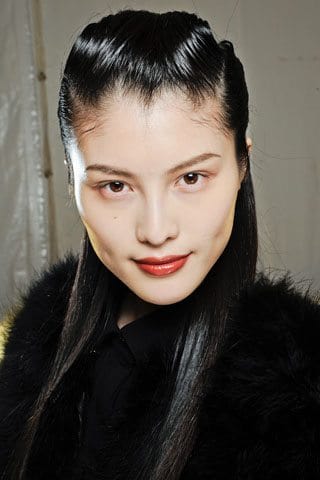 Yes, the slightly wet look is still in, just like it was last season. So if you haven't tried it yet, here's another opportunity. What I love about this look is that it does not take much effort. You can literally spritz your hair or fix it just out of the shower. Create fun twists or braids from your wet hair for an original look, and then just let it dry all day.
Side Part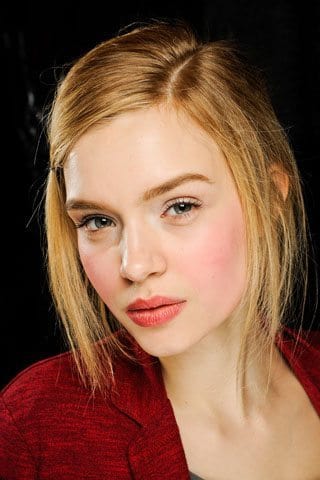 When it comes to a side part, you can allow your hair to fall freely around your face or pin just one side back using a bobby pin or pretty clip. I have actually had a side part since high school, and I love it because it's so versatile and easy to style.