Nothing gets us excited like soaking in a new round of gorgeous clothes and beauty trends at fashion week. Seriously, what's not to like about all the new fall 2012 collections? These designers have created several trends that are sure to last far past the fall season, and you know we're here to give you the scoop on all of them.

Top Fall 2012 Hair Trends
So, let's talk hair. Lucky for us, all of the popular hair trends this fall can easily be created in the morning before you start your day. These styles are comfortable and classy with a modern twist. There's no stylist required (even though having your own personal one sure would help!) Each and every one of these styles is simple, beautiful, and just perfect for the upcoming fall.
There's so much to talk about when it comes to the Ralph Lauren show, but let's try to focus on just the hair (which is hard, trust us). Isn't the style above just the epitome of classy? Mr. Lauren wasn't the only designer to feature a low ponytail, but he was one of the few to have his models wear hair that was completely slicked back. Pair that with some dangly earrings, and you're ready to go out.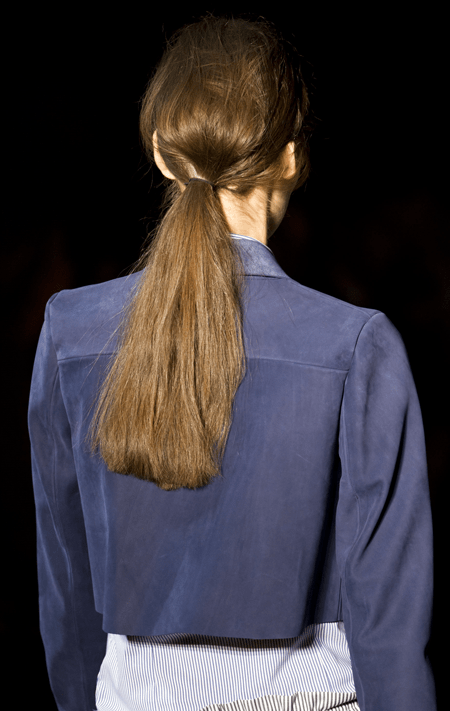 Diesel
We love Diesel's edgy style, and the hair trends at his show did not disappoint. The key to achieving this style is to let loose. It doesn't have to be perfect. Don't bother with endlessly straightening your hair. Just let it air dry and put it in a low ponytail with a very thin, almost invisible rubber band. After that, grab just above the rubber band a tug a little bit to get a "messy bump." Secure with hairspray.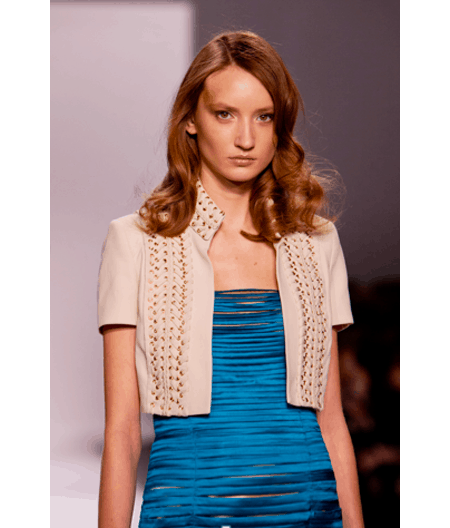 Carlos Miele
We're excited that using hot rollers have come full circle and that designers have stopped focusing on board straight hair. Trust us, hot rollers are such a time saver. Why stand in front of your mirror straightening your hair when you can put hot rollers in it and then go about your morning eating breakfast and getting ready? Here's a tip: Spray just the tip on each piece of hair with heavy duty hairspray before rolling it, leave them in for 15-20 minutes, take them out just before you hop in your car, and you'll get a look similar to the Carlos Miele model above.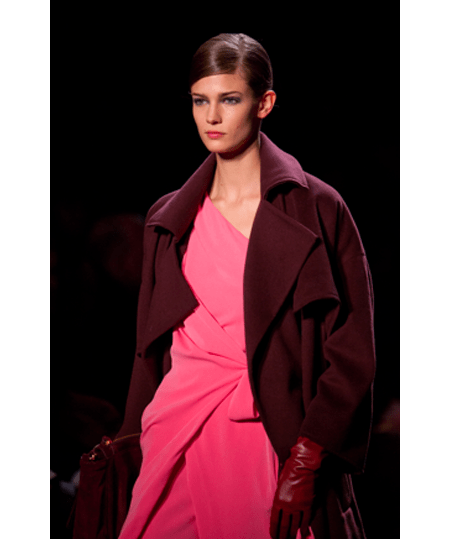 Dianne Von Furstenberg
This hair trend features a side part that does not extend to the back of your head. Simply part the front of your hair, smoothing it until you can seamlessly connect it with the back part of your hair, which should be pulled back.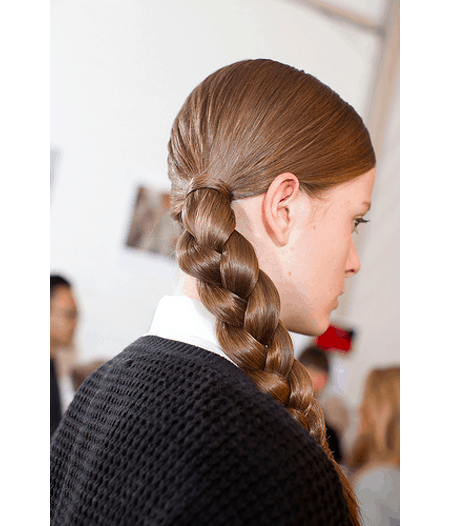 Aveda Corp & Betsey Johnson
Trust Betsy Johnson to have a ton of fun style ideas for your wardrobe and your hair. We love braids, and this one is crisp and clean with a simple piece of hair wrapped around the rubber band. Feel free to use bobby pins and hairspray to tuck away stray hairs within the braid to get this continuous look.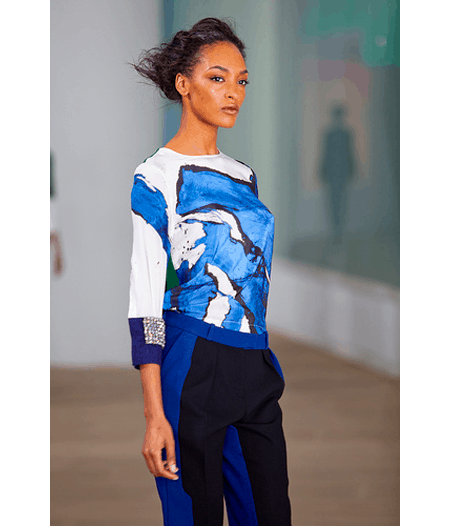 Aveda Corp & Preen
This windblown trend is sure to be popular because it is so effortless and airy. Twist a piece of hair on top of your head for a little "pouf" and secure with a bobby pin. Then pull your hair to a high ponytail without pulling the hair all the way through and secure it tightly. We say tightly because you should be able to lean your head over, shake it, etc. without having it come completely loose but still embracing the wisps that will come out. This style is best for those with short hair (but long enough to pull into a small ponytail.)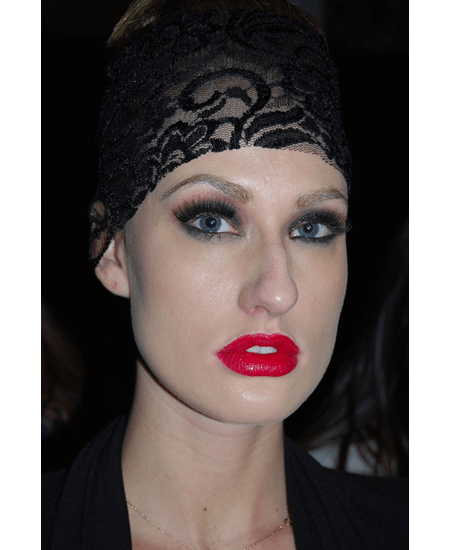 Espen Salberg
Lastly, don't forget that hairstyles should absolutely be enhanced with an accessory or two. Several designers featured cute hats and beautiful wide lace headbands like this one. We just can't get enough of them and will definitely be sporting some this fall, if not sooner.
Check out more Fall 2012 Hair Trends