This content may contain affiliate links. Please see our disclosures for more information.
4. Braid it Up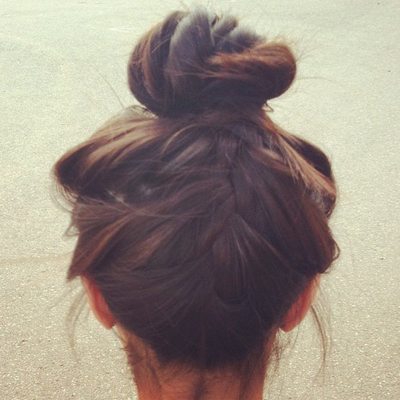 Courtesy of Pinterest
By the end of the day you'll want your beachy, tangled tendrils off your neck to get your dance on, but that doesn't mean you have to sacrifice an ounce of style. Once your hair starts to weigh you down, which it inevitably will, stay chic with a fishtail braid to the side or the upside-down French braid bun a la Pinterest.